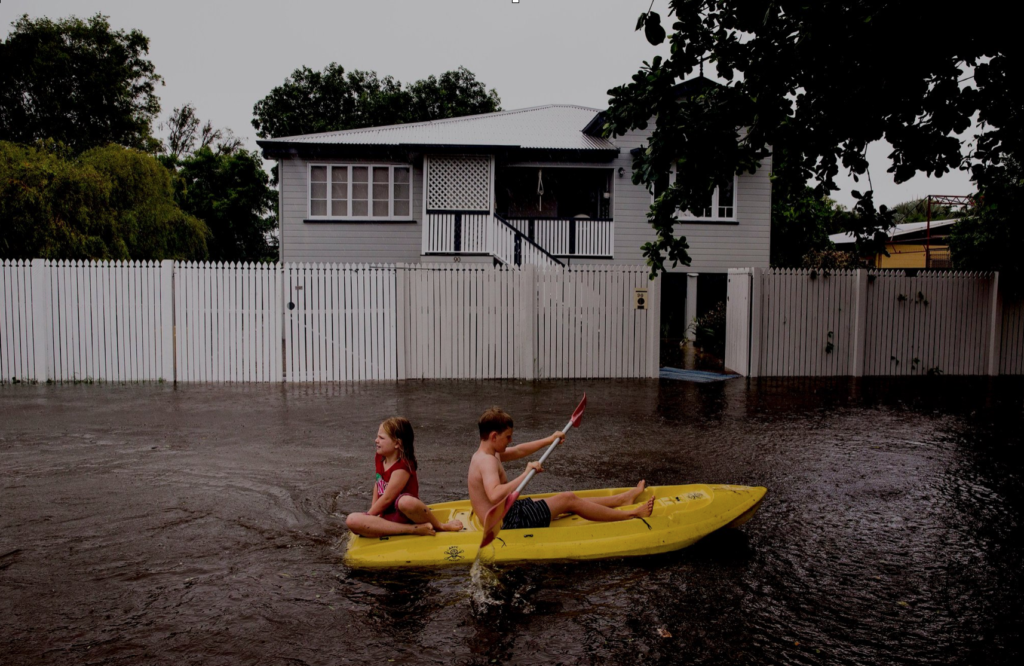 CONTEXT
THE CLIMATE CRISIS IS INTENSIFYING
The 2021 IPCC Report confirmed climate change is widespread, rapid and intensifying.
It's increasing the frequency and intensity of hot extremes, marine heatwaves, heavy precipitation, droughts and intense tropical cyclones. It is reducing Arctic sea ice, snow cover and permafrost and its consequences are dramatic and irreversible.
Australia was ranked dead last for Climate Action (out of 193 countries) in the 2021 UN Sustainable Development Report.
We scored just 10 out of 100 for failing to tackle the fossil fuel emissions associated with our imports and exports and not having a carbon price.
Australia is also one of the key countries watering down international agreements and blocking global progress.
We need to end Australia's divisive, political 'Climate Culture Wars' and move millions of people from apathy to action.
To make a real change, we need climate to be top of mind ahead of the federal election.


ISSUE
NOT ENOUGH CONTEMPORARY MUSIC CELEBRATEs NATURE AND INSPIRE US TO PROTECT It
We need a new story. We need a new song.
Artists can create a new narrative, help us to dream big and have the power to influence vast audiences that bridge the climate divide.
Music builds identity, community and connection and is a constant through history and across cultures.
Every great social movement has used memorable songs to spread messages, share knowledge, unite people and galvanise support, but the climate movement doesn't have one – 'Where's Our Climate Anthem?'
We need more mainstream music to touch us and remind us that we need to protect our incredible planet.
Whilst some incredible songs do exist, they are not receiving the attention and recognition they deserve and are not being widely used to inspire change or bring the movement together.
The absence of environmental music can be measured in Triple J's Hottest 100, Australia's hugely popular annual music listener poll, where only 1% of songs in  over the last 5 years, directly referenced environmental issues.
That contrasts sharply to the fact that music 75% of Australians are concerned about climate change.
Opportunity
INCENTIVISING ARTISTS TO CREATE MEANINGFUL MUSIC THAT INSPIRES ACTION
Incentive prizes encourage us to dream big and harness the collective genius of many.
 We hope this new $20,000 prize will reward those already doing incredible work and encourage others to consider creating masterpieces.


Opportunity
EMPOWERING MUSICIANS TO BECOME POWERFUL ADVOCATES FOR CHANGE
Popular artists are persuasive communicators with storytelling built into their DNA, and they have extraordinary reach.
By helping them to speak out about the climate crisis, we will engage millions of music lovers from across the political spectrum and make climate action cool.


STRATEGIC VISION
COLLABORATE FOR IMPACT