The prize has been launched by, Environmental Music Limited, a new not-for-profit that aims to supports the environmental movement by engaging, energising and activating diverse audiences through music.
By accelerating the cultural shift we help ensure there is broad public support for the adoption of ambitious climate action at the scale and speed required.

Our model for reach and impact is based on collaboration.
We're incredibly lucky that amazing people and organisations are helping to shape the prize and bring this idea to life.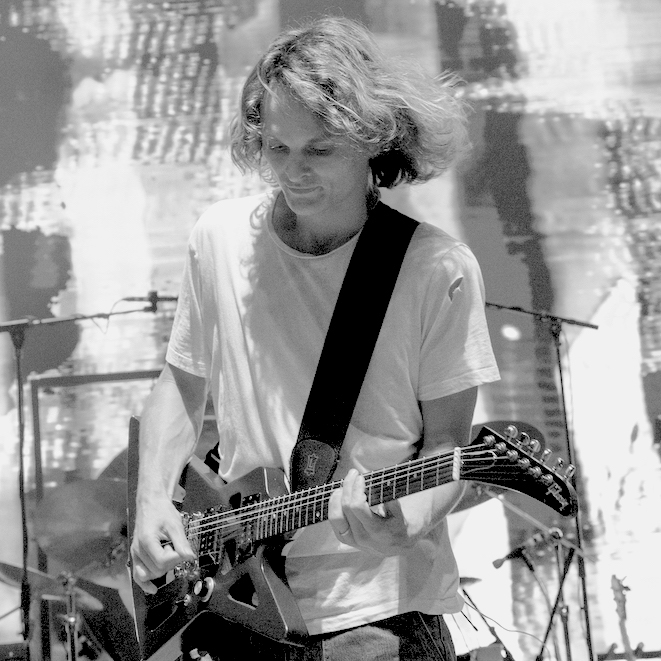 Frontman of King Gizzard and The Lizard Wizards, Winners of the publicly-voted 2022 ENVIRONMENTAL MUSIC PRIZE
Stu is the chief songwriter, vocalist and co-lead guitarist of Melbourne-based collective, King Gizzard & the Lizard Wizard. A talented musician, he also plays bass, keyboards, sitar, flute and drums. 


Since their 2012 debut, King Gizzard have become one of the world's most prolific bands, with 23 album releases in 10 years! Their eclectic cocktail of garage-psych rock, thrash metal and world music fills a uniquely creative 'Gizzverse' and allows them to explore a range of existential subjects. 


Their experimental outlook energised live performances, extensive touring and massive discography have earned them legions of committed fans throughout the world. 


In 2022, King Gizzard won the inaugural ENVIRONMENTAL MUSIC PRIZE with their song, 'If Not Now, Then When?' and in an act of great generosity, they then donated the $20,000 Prize to conservation charity, The Wilderness Society: 


"Exploring themes of climate destruction and what that might look like, is an important exploration for us. A window of what reality could be, if we fail to take real action."


This year Stu joins our Ambassadors and Selection Committee and he's calling on other artists to advocate through their music: 


"It's fantastic and deeply important for initiatives like the ENVIRONMENTAL MUSIC PRIZE to exist - they help build community in the fight against the climate crisis."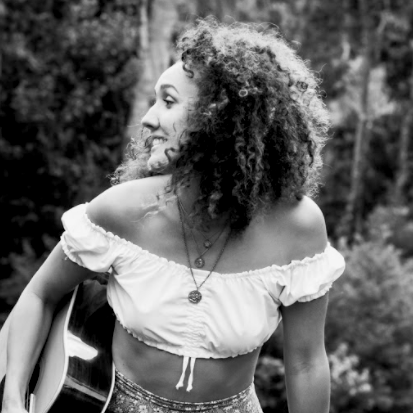 Singer, Songwriter, Winner of 2022 ENVIRONMENTAL MUSIC PRIZE Award for 'Emerging Environmental Songwriter'
Nidala won this new award created in partnership with Byron Writer's Festival and had the opportunity to 

Driven by her relentless hope in humanity, NIDALA's work dedicates itself to creating reconciliation; of ourselves with our emotions, of our daily lives with our natural environments, and of Indigenous wisdom with innovative ideas.
Whether it be through her music or her workshops, she reminds us of our belonging in this world, and helps us to step bravely into our shared responsibility to protect it.
Born of the Aboriginal Djugun [ju-g-oon] people of the Kimberley, her words are anthem for open hearts and raised fists.
She hold a Master's of Sustainability from the University of Sydney carried by her time in the jungles of northern Colombia and urban farms in Sydney, as well as a double degree in Public Policy and Social Justice Law from Macquarie University.
She has worked for major organisations like the Big Issue and Greenpeace, as well as in farming cooperatives and nature mentoring programs.
She sits on the Board of Green Music Australia.
Musically, she self-produced and self-released her first single 'Howl at the Moon' in late 2019, and in 2021 produced a fundraising carbon neutral EP named 'Colours of my People' featured in publications such as Rolling Stones and the ABC.
In 2020, she collaborated on 'Our Song' with Tambah Project and fellow artists Billy Otto and Kyle Lionhart.
Her contribution to that project and her unique voice as a sustainability and First Nations leader saw her awarded the 2022 Environmental Prize for 'Emerging Environmental Songwriter' that was created in collaboration with Byron Writers Festival.
Nidala was gifted a one week writing retreat, where she wrote several new climate songs for her upcoming album, and was also invited to perform and speak alongside internationally acclaimed thought leaders and authors - A.C. Rawling, Damon Gameau and Tim Hollo.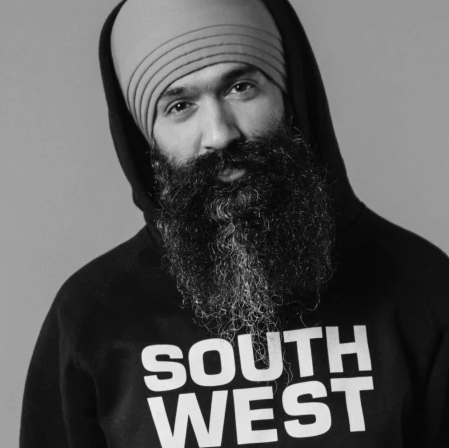 Hip Hop Artist, Rapper, Producer, 2022 ENVIRONMENTAL MUSIC PRIZE Finalist
Born and raised in South West Sydney, L-FRESH The LION is one of Australia's most important hip-hop artists. From live music venues, stadiums & arenas, to the United Nations Headquarters in New York, his music is a powerful statement which speaks of purpose. 
An ARIA Award nominee, Double J Artist of the Year Nominee and multiple album of the week honours on radio stations across the country, L-FRESH is known for his unwavering strength, forever rising mentality, and ability to move a crowd.

He has shared messages of empowerment, determination and courage across the globe and was selected to represent Australia as one of YouTube's global Creators for Change. And performed multiple times on Indian national TV for the hit reality music show MTV Hustle.

His song 'MOTHER' was selected as a Finalist in the 2022 ENVIRONMENTAL MUSIC PRIZE.  

As a result, he was invited by Groundswell Giving to learn about climate impact on the Great Barrier Reef in a special trip to Herron Island Research Centre. 

And was invited to discuss his view and activism at the 2022 NEXUS Australia Summit at Carriageworks.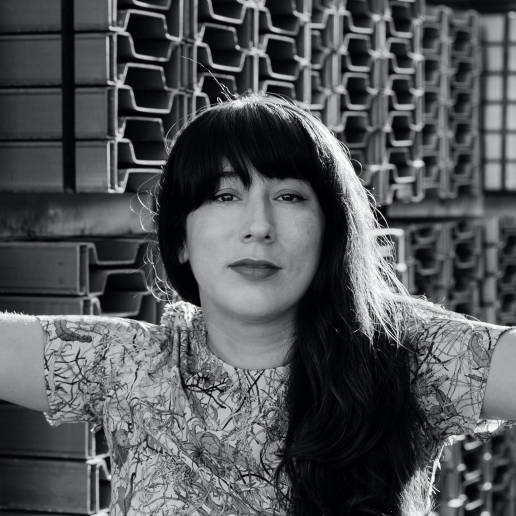 Singer & Songwriter of Cloud Control + Founder, Feat & Solar Slice
Heidi is a songwriter/performer from the band Cloud Control and the founder of FEAT. Live – an artist-led climate action movement for the live entertainment industry to accelerate Australia's roadmap to 100% renewable energy.

Since 2019, FEAT. has raised $7 million from a community of high-profile artists including Vance Joy, Regurgitator and Julia Stone and overseen the complete construction of Brigalow Solar Farm in rural Queensland.

FEAT. has won industry recognition with Heidi being the recipient of both the 2019 Triple J 'You Done Good' award and the 2019 SMAC of the YEAR. Heidi's focus for 2022 is rolling out a 1.5% sustainability surcharge ~ the 'Solar Slice' ~ across ticketed events of Australia's largest festivals and tours, to implement a range of carbon reduction measures and minimise the industry footprint.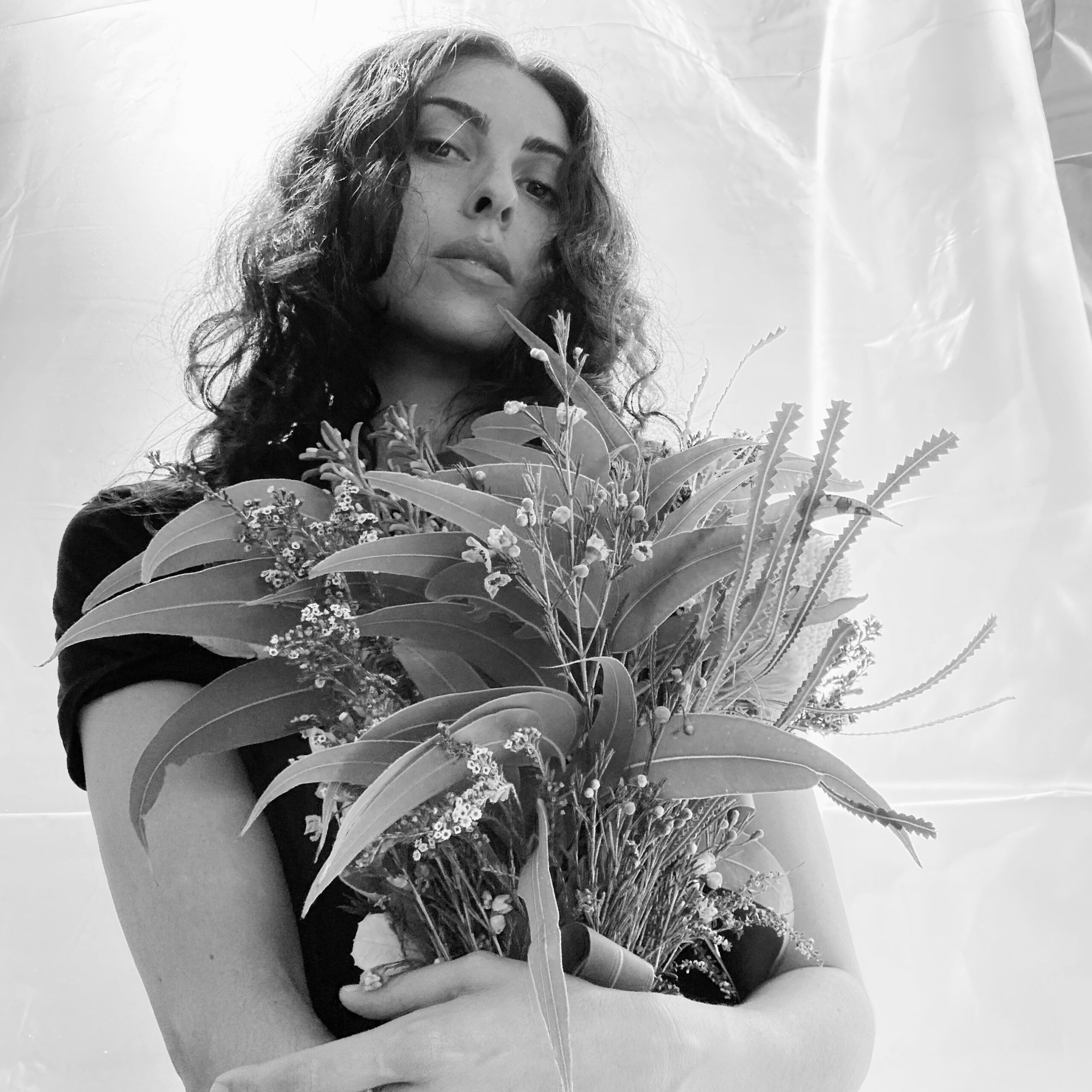 International DJ, Producer, Host of Hyperhouse on Apple Music and Create Destroy podcast
"Music has the power to open minds and inspire change as it echoes through our bodies and over this amazing planet.
The Environmental Music Prize will encourage storytellers to delve into this topic more fully. Sometimes we need reminders to stretch into new spaces.
I truly believe that creativity that inspires change is the most essential art there is, and the most important art to make. I hope my fellow creative community consider it a calling."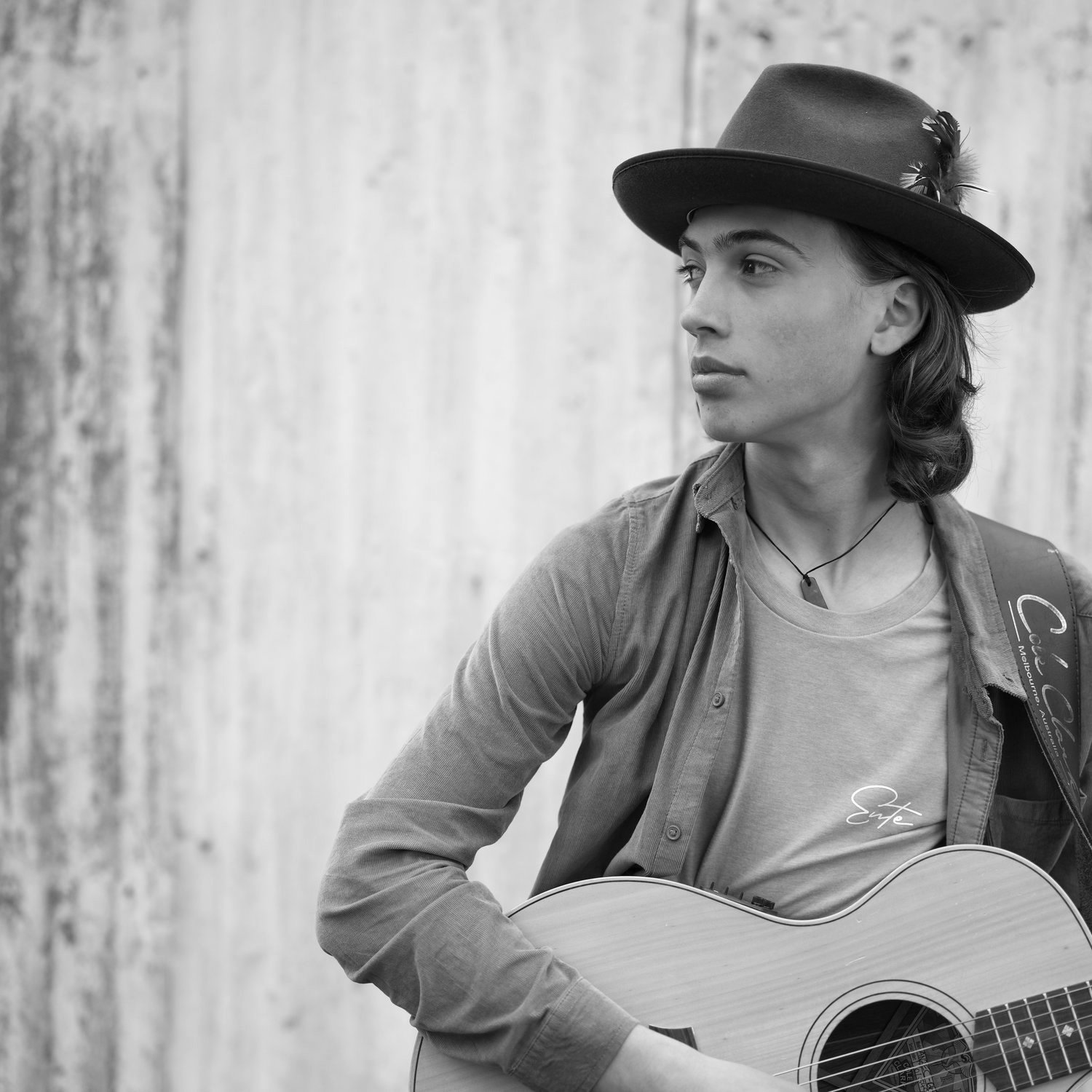 Country Singer, Songwriter, 2022 ENVIRONMENTAL MUSIC PRIZE Finalist, Snowy Valleys Council Young Citizen of the Year 2020
With a deep love of music flowing through his veins, Rory Phillips is not your average 16-year-old.  Even his musical influences don't fit the mould of a teenager and he is often described as an "old soul", a badge he wears with pride.
Rory's single, 'The Truth', is a passionate call-to-action on climate change which premiered on Henry Wagons' 'Tower of Song' on ABC Double J, with Rory being the youngest artist ever featured on the show.  'The Truth' placed in the Top 10 songs of the Climate Fridays Songwriting Competition in 2020 and also achieved #1 on the AMRAP Regional Charts.  Along with Rory's debut music video for the single, 'The Truth' has received national, regional and local media attention for all the right reasons.
Fanny Lumsden (ARIA Winner, 8x Golden Guitar Winner) describes Rory Phillips as "one of a kind" and "a tiny force to be reckoned with".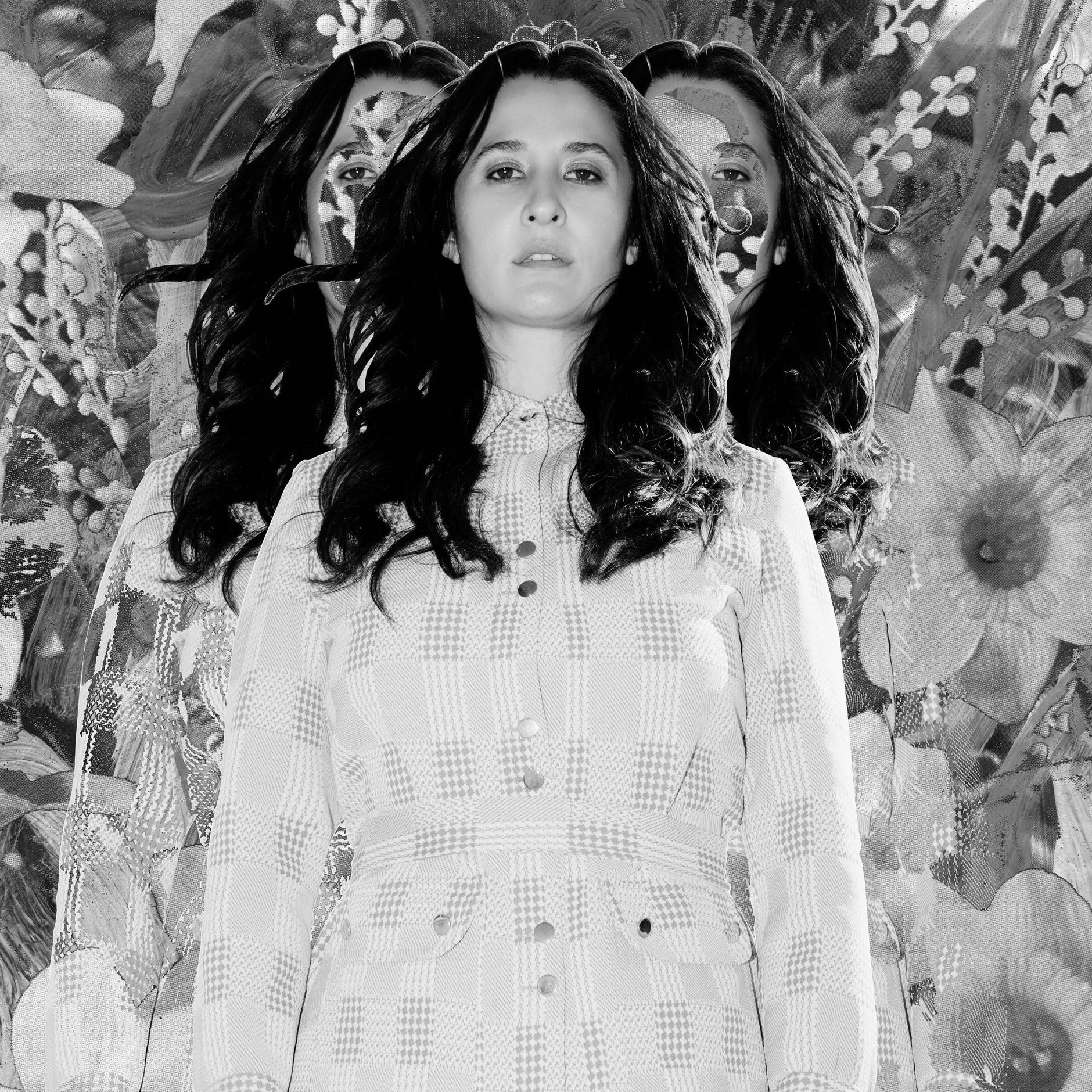 Singer, Songwriter, 2022 ENVIRONMENTAL MUSIC PRIZE Finalist
Jess Ribeiro has cemented herself as one of the Australian underground's most engaging and unpredictable creative forces and her evolution is only just beginning.
A shape-shifting musical enigma, the near-untouchable quality of Jess's recorded output is astonishingly consistent and the wait for new music is always worthwhile.
2012's My Little River was an award-winning folk-country triumph. 2015's Kill It Yourself was a slow-burning indie-noire which left reviewers scrambling for superlatives. 2019 saw the release of LOVE HATE and a growing audience overseas.
Ribeiro's songs are cinematic in scope: music that travels, across deserts like a Western, through city streets like Film Noir. Narrative and poetic, Ribeiro's lyrics are rhythmic and evocative, conjuring images that are dimly-lit, but nonetheless electric.

Her song 'In Love With This Place' was a Finalist in the 2022 Environmental Music Prize.
"Bummed out by the current state of the world I sat by the water and imagined politicians "doing time" in nature. 
Imagine if no decisions could be made until you had spent time consulting with the natural world. 
I feel like the people in charge of our planet are disconnected. If they entered deeply into a sincere relationship with nature, they would start making thoughtful and lasting choices."
2022 ENVIRONMENTAL MUSIC PRIZE Finalists
Lime Cordiale's infectious performances and genuine, generous interactions with their fans has made them one of Australia's buzziest acts over the past couple of years. It's a fact that was reflected in the Triple J Hottest 100 poll in 2019 when Lime Cordiale was the only act to have four songs under 40 – a feat that not even Billie Eilish could pull off. 
Eight years, three EPs and one album later and the boys have nearly 100,000 followers on Instagram and are playing to wildly enthusiastic crowds across Australia and overseas.
The future of Lime Cordiale will see the band move their environmental goals to a grand scale. They hope to pave the way for other acts, making it easier to make green decisions when it comes to touring, merchandise and supporting environmental organisations.

They have played multiple fundraiser shows for Sea Shepherd, Living Ocean and other ocean-protecting charities. Since 2020, they've owned 100 acres of land on the mid-North Coast and Regenerative Farming has become a new source of optimism.

Why they wrote 'ADDICTED TO THE SUNSHINE' 

"
As Australians we love to boast about our pristine beaches, vast wildernesses and unique native animals. The beaches are our daybeds, the bush is where we venture, and crocs are living in our bathtubs! 
We're addicted to our lifestyle because we've got it good but even though we appreciate what we've got, the contradiction lies in our inability to protect our home – "If I sit on my ass will the world still go round?".
Every Australian must realise that many of our actions come at an environmental cost but it isn't hard to avoid or offset these actions. Too many of us (especially our leaders) are taking without giving back – "give a little if you're gonna take".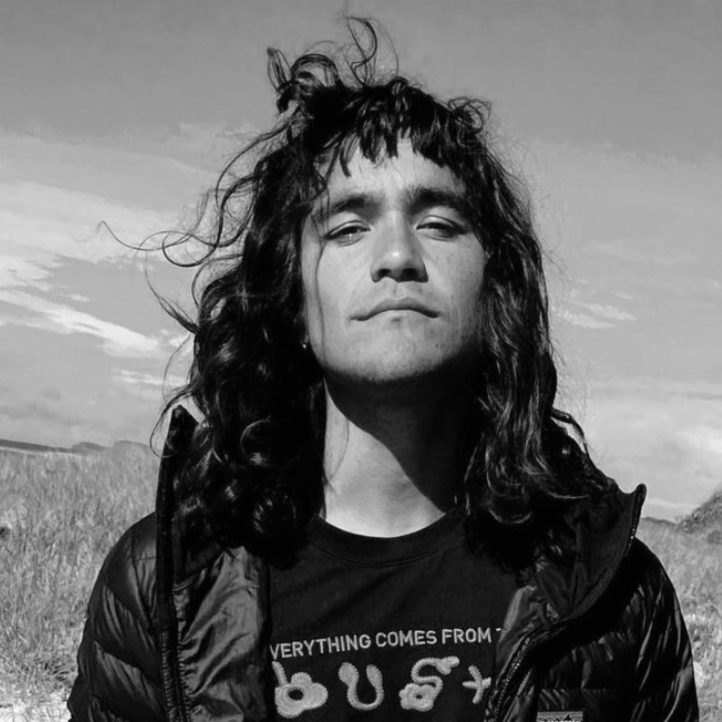 Singer, Songwriter, 2022 ENVIRONMENTAL MUSIC PRIZE Finalist
Billy Otto is a Byron Bay based singer-songwriter, record producer, mental health advocate, surfer and environmental activist. With his confessional lyrics, sun-drenched vocals and earnest desire to inspire his audiences, it doesn't take long to feel enamoured with the exquisite, ethereal sound he's crafted over the past seven years.
Having sold out his last Australian headline tour in early 2021, his coastal sonic lands somewhere between Radiohead and Tame Impala; his thrilling live show landing him support shows for the likes of Yumi Zouma and Kyle Lionhart.
Having performed his music in over 40 countries with his passionate Malaysian smile, his heart for the environment is strong, and his music and activist voice has been used for environmental campaigns in collaboration with the Surfrider Foundation. Recently his song "Can't Take The Ocean Out Of Me" was harnessed for a monumental nationwide paddle-out campaign to protect the South Australian coastline from irresponsible oil drilling. The song was picked up by Patagonia for their latest activist documentary and played live to over 10,000 people in 2019 alone.

About 'Can't Take The Ocean Out of Me':

"I was initially asked to write a song for the Surfrider Foundation in their initiative to Fight For The Bight. The organisers of the Torquay campaign desired to have an eco-anthem, a love song for Mother Ocean that could serve as a battle-cry around the coastline gatherings of Australia.
I grew up surfing, camping and fishing as young boy in Lake Macquarie. I've always felt a deep intrinsic connecting with the natural world from a young age. My relationship with Mother Ocean feels symbiotic and so I really want to use my platform and craft to serve where I can.
It just seems that world by and large has no idea of the irreversible damage that we've done to the fragile oceanic systems of the world. And there are solutions, and we need to be talking about renewable energy and our need to see ourselves as not above nature, but part of nature. I feel like it's my calling to make songs about this great awakening, and to let people know that we don't to point the finger at the fossil fuel giants or government leaders; the work must begin firstly in our hearts."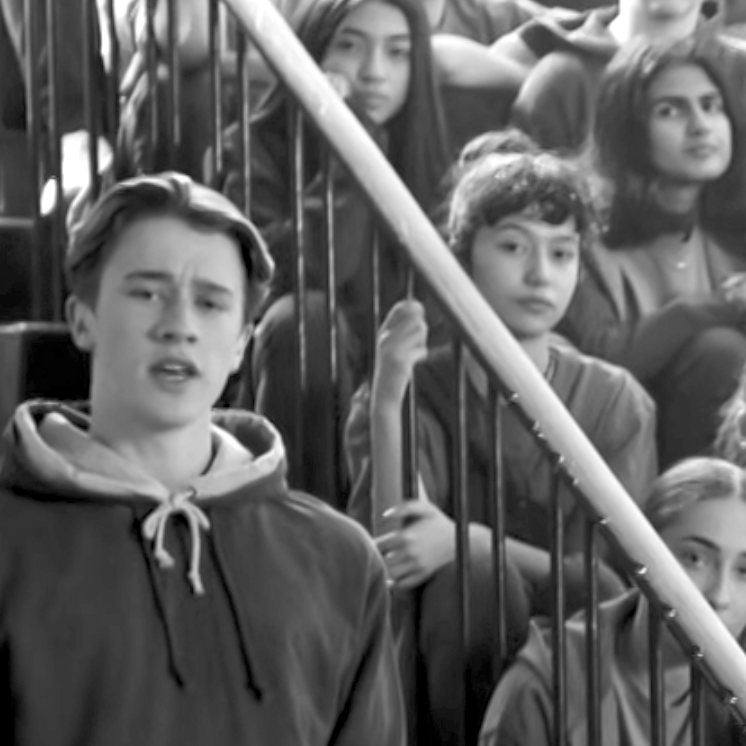 Slam Poet, 2019 Australian Champion, Climate Activist
STRATEGIC ADVISORS oN SHORTLISTING COMMITTEE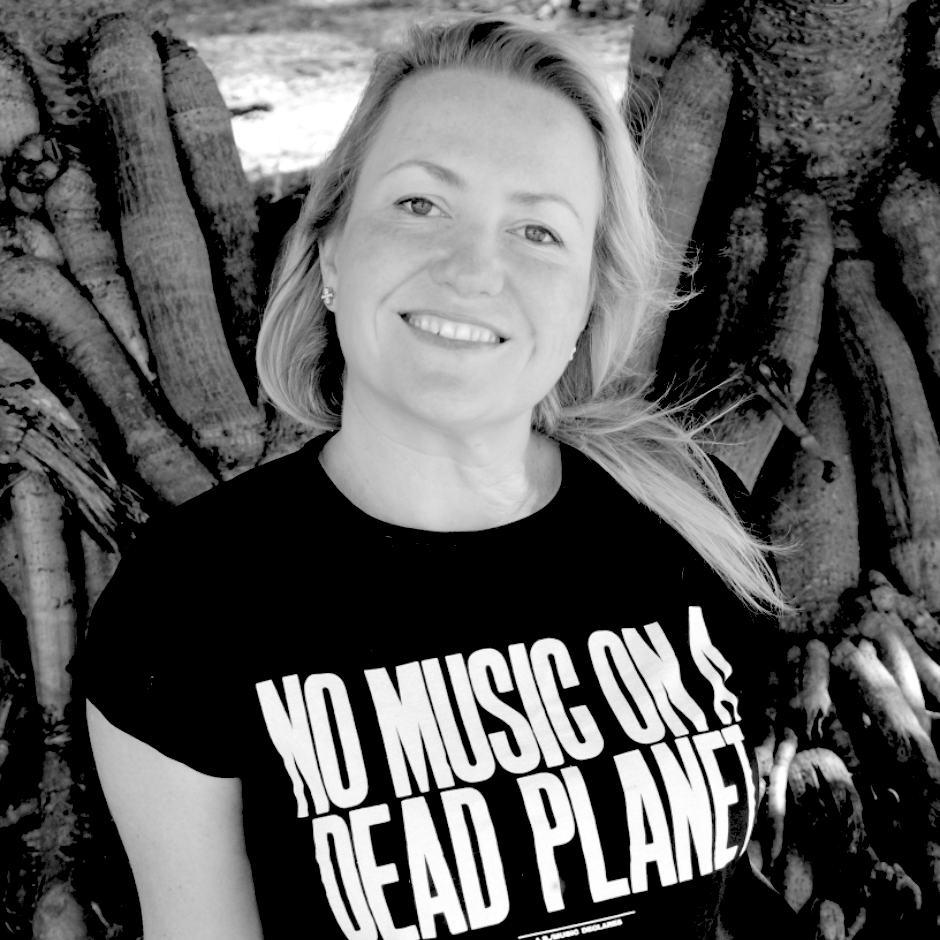 Founder, Environmental Music Prize
In this time of exponential change, Edwina is interested in identifying catalysts that will rapidly shift the attitudes and behaviour affecting big global issues. 
She is the Founder of The ENVIRONMENTAL MUSIC PRIZE - a global first that amplifies the voices of artists who inspire action for climate and conservation. 
It incentivises talented creatives to create powerful music videos that connect us to nature and encourage us to protect it. 
Through its Impact Partner Network, Music Climate Leadership Workshops and media opportunities, it empowers influential cultural icons to become advocates for change.
The prize was celebrated by Former UN Climate Chief Christiana Figueres who dedicated her Earth Day 2022 Outrage+Optimism podcast to the initiative. This, along with strong media interest and a highly engaged Impact Partners Network, drove incredible interest globally with people from 58 countries voting. 
Fantastically, the publicly-voted 2022 Winner - King Gizzard And The Wizard Lizard and their song 'If Not Now, Then When?' - generously donated the $AU 20,000 to The Wilderness Society Australia!
The 2023 Finalists selected by Environmental Leaders include some of Australia's most critically-acclaimed artists and will be revealed on Earth Day. 
Music lovers and nature lovers around the world are invited to watch, vote and share to move hearts and minds and accelerate cultural change. 
-- 
Prior to that her Masters in International Relations from the prestigious Science Po Paris, led her to pursue interests across multiple fields including international marketing at L'Oréal headquaters, social impact and philanthropy at Cure Brain Cancer Foundation and Documentary Australia Foundation, conception and creation of several VIVID IDEAS events, organising of NEXUS Australia Summits for young changemakers as a member of the committee and the co-founding of social-impact wine, Le Rosé Bleu.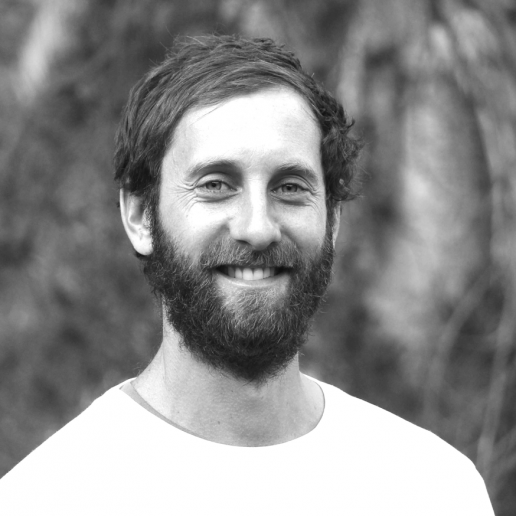 CEO, Green Music of Australia
Composer, pianist and leader of a non-profit organisation dedicated to helping the music scene reduce its environmental impact and use its influence to accelerate climate action. He has toured extensively with his own ensembles and as a freelance musician for bands like Vika and Linda Bull, and dedicated his activist life to climate and social justice – fighting back toll-roads, supporting renewable energy programs and campaigning alongside people seeking asylum.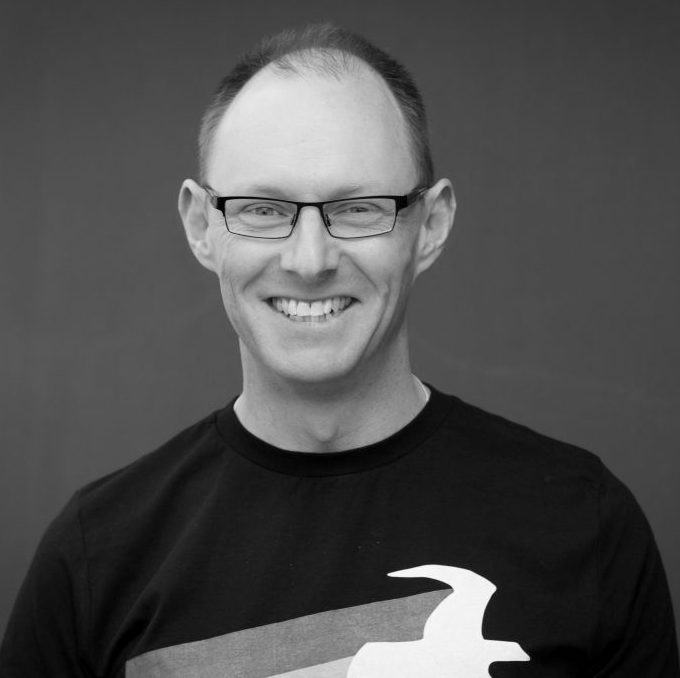 The decisions of our politicians and business leaders today will decide the scale of damage we face from the climate crisis and our prospects for future flourishing. No country around the globe is yet reducing emissions at the speed required to limit warming to 1.5C.

The good news is - we have the solutions we need to combat this planetary emergency. The report identifies that multiple low-carbon technologies have rapidly progressed since the previous IPCC assessment and confirmed what we already knew - renewables, backed by batteries, are now cheaper and more reliable than coal or gas and are ready to power our country.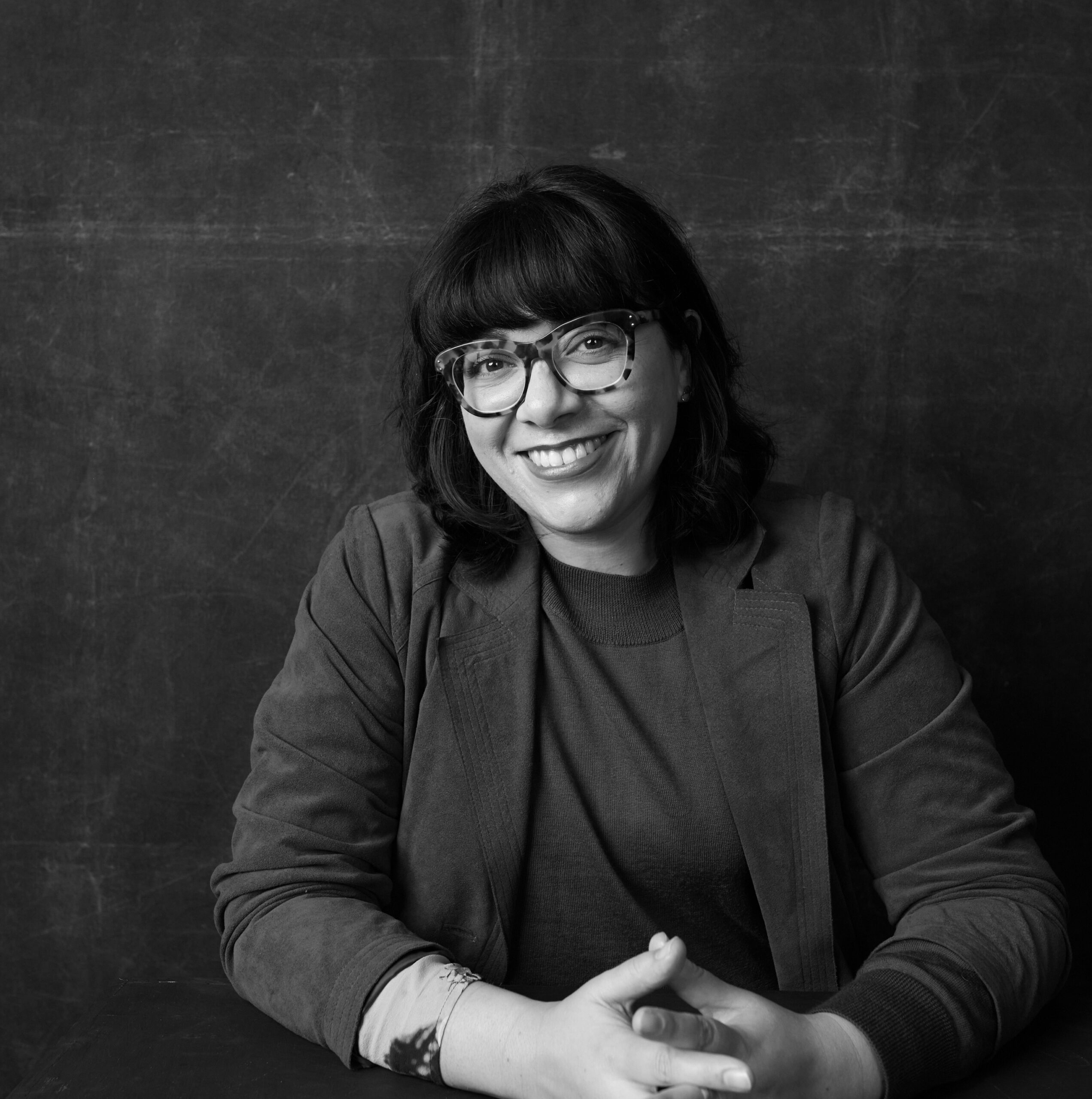 Jess Scully is an author, curator and community representative who uses creativity to support and inspire everyone to get involved in shaping a sustainable and inclusive future.
As Deputy Lord Mayor of Sydney from 2019 to 2022 and as a Councillor at the City of Sydney since 2016, Jess champions a more innovative and creative way of building cities and shaping a positive future; she advocates for new models to address the housing crisis and support a more inclusive economy, to embed culture in everyday life and revive Sydney's nightlife, and open up politics to younger and more diverse people, to expand who plays a role in shaping the life of the city.
Jess was the founding director of Vivid Ideas, Australia's largest creative industries event; and has worked as a policy advisor, a public art curator, cultural strategist, radio host and magazine editor. She is currently a World Bank consultant contributing to sustainable urban development outcomes in Indonesia. 
Her first book, Glimpses of Utopia: Real Ideas for a Fairer World, was published by Pantera Press in August 2020. Glimpses of Utopia explores projects from around the world empowering people and communities to build a future we can be excited about: from participatory democracy to power bottom-up decision making, to for-purpose finance drawn from ancient traditions, structures for fairness in land use and collaborative city-making, and much more. Glimpses of Utopia was shortlisted in the Australian Book Industry Awards in 2021.
Jess is passionate about promoting and incubating solutions for climate action, the creative economy and social justice in Sydney and cities around the world.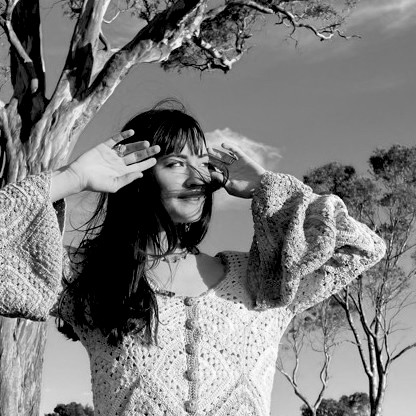 Assistant Music Director, Triple J
I work at triple j and in the triple j music team as our Group Music programmer and producer - programming the music you hear across triple j, triple j Unearthed and Double J. I also present our new music releases program TOPS every Friday night from 5:30 PM on Unearthed radio.

I am also on the board of The Push and volunteer with Wildlife Victoria.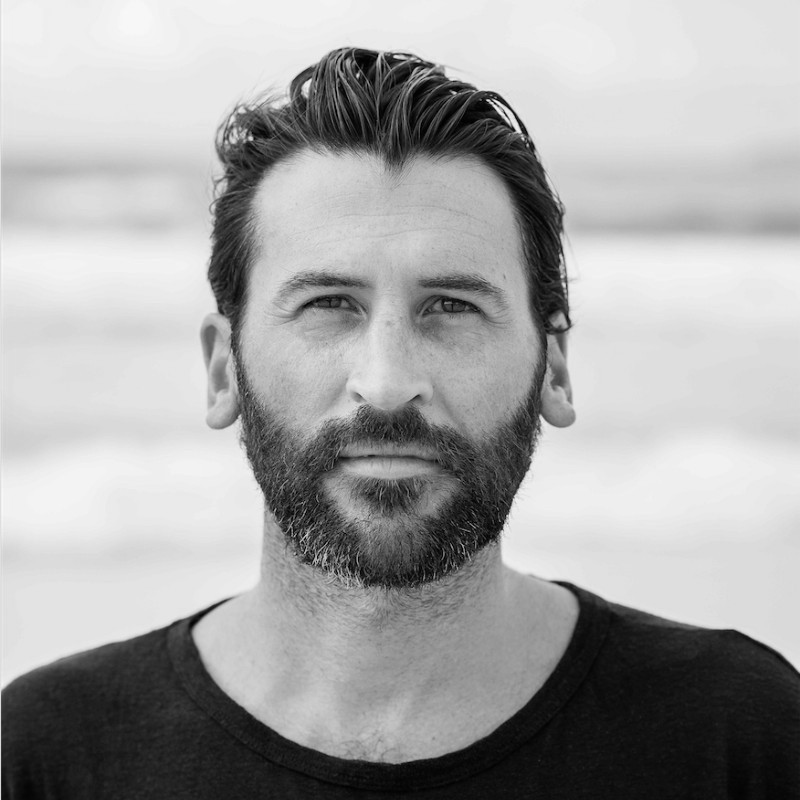 Co-Founder, Ocean Impact Organisation
Tim Silverwood is an award-winning environmentalist committed to reducing human impacts on the natural world. A keen surfer, Tim became alarmed at the risks plastic pollution posed to our oceans and wildlife, co-founding the not-for-profit organisation 'Take 3 for the Sea' in 2009.

After ten years building Take 3 into a social movement and successful charity, Tim launched Ocean Impact Organisation (OIO) in 2020 with his colleague Nick Chiarelli. OIO is Australia's first ocean impact ecosystem and startup accelerator helping people to start, grow and invest in businesses that positively impact the ocean.

Tim's focus and purpose with OIO is to transform ocean health through inspiration, innovation and good business. OIO's mission is to support and accelerate ocean impact businesses.

Tim's achievements include being awarded the 2014 NSW Green Globe 'Sustainability Champion'; featuring in the popular ABC series 'War on Waste' and starring as an 'Ocean Guardian' in the 2017 feature documentary 'Blue'.

In 2011, Tim sailed 5000km across the North Pacific Ocean to study the infamous Great Pacific Garbage Patch, sharing his experiences through a popular TEDx talk on his return.

Tim is a passionate presenter, commentator and facilitator who has delivered over 300 talks and workshops to businesses, government agencies, schools, communities and conferences including South by Southwest Eco in Austin, Texas and the Our Ocean conference in Washington D.C.

A regular fixture in news and media, Tim delivers a firm, reasoned and insightful case for 'business as unusual' to create an abundant and sustainable future for Planet Ocean and its inhabitants.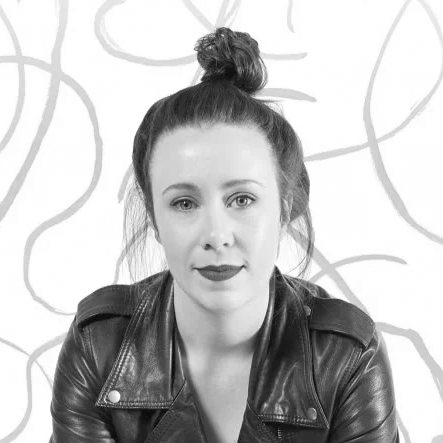 Senior Editorial Lead, Apple Music Australia New Zealand
Emma is well known by Australian audiences for the decade at the ABC's Triple J where she acted as Assistant Music Director and across high-profile presenter slots, including the J Files and Big Day Out series. 
At Apple Music, she will guide a team of content creators who interview artists, review records, and power the digital music platform's editorial campaigns.
They also provide stories for the Apple Music channel within Apple News, where music fans can find interviews with artists, music news and more.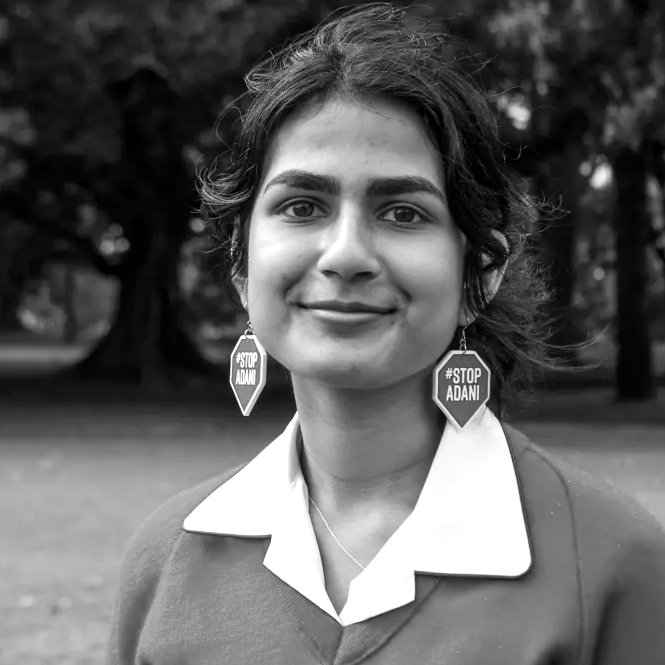 Climate Justice Advocate, Coordinator at South Asian Climate Solidarity, Paralegal at Equity Generation Lawyers
Varsha is currently studying law/politics student at the University of Sydney and is a paralegal at Equity Generation Lawyers which conducts climate change litigation.
Coordinator at SAPNA South Asian Climate Solidarity, a South Asian climate justice organisation working to amplify the voices of South Asians in South Asia and in Australia.
Co-host of the podcast 'Not to be Controversial', aiming to create a community for young South Asians to feel represented and empowered.
2019-2020, she was an organiser for School Strike for Climate , assisting in mobilising 350,000 people across Australia.
2020, she was the schools co-ordinator for the Australian Youth Climate Coalition, facilitating sessions on climate justice for high school students.
2021, she was listed as one of the 100 women resetting in the world by Women's Agenda.
2022, she has been listed one of 30 individuals changing the world by 2030 by Urban List. 
She's excited to be advising and helping select finalists in the 2023 Environmental Music Prize: 


"As a shared language across the world, music has the power to bring us closer to achieving climate justice by amplifying the voices of communities that are so often silenced."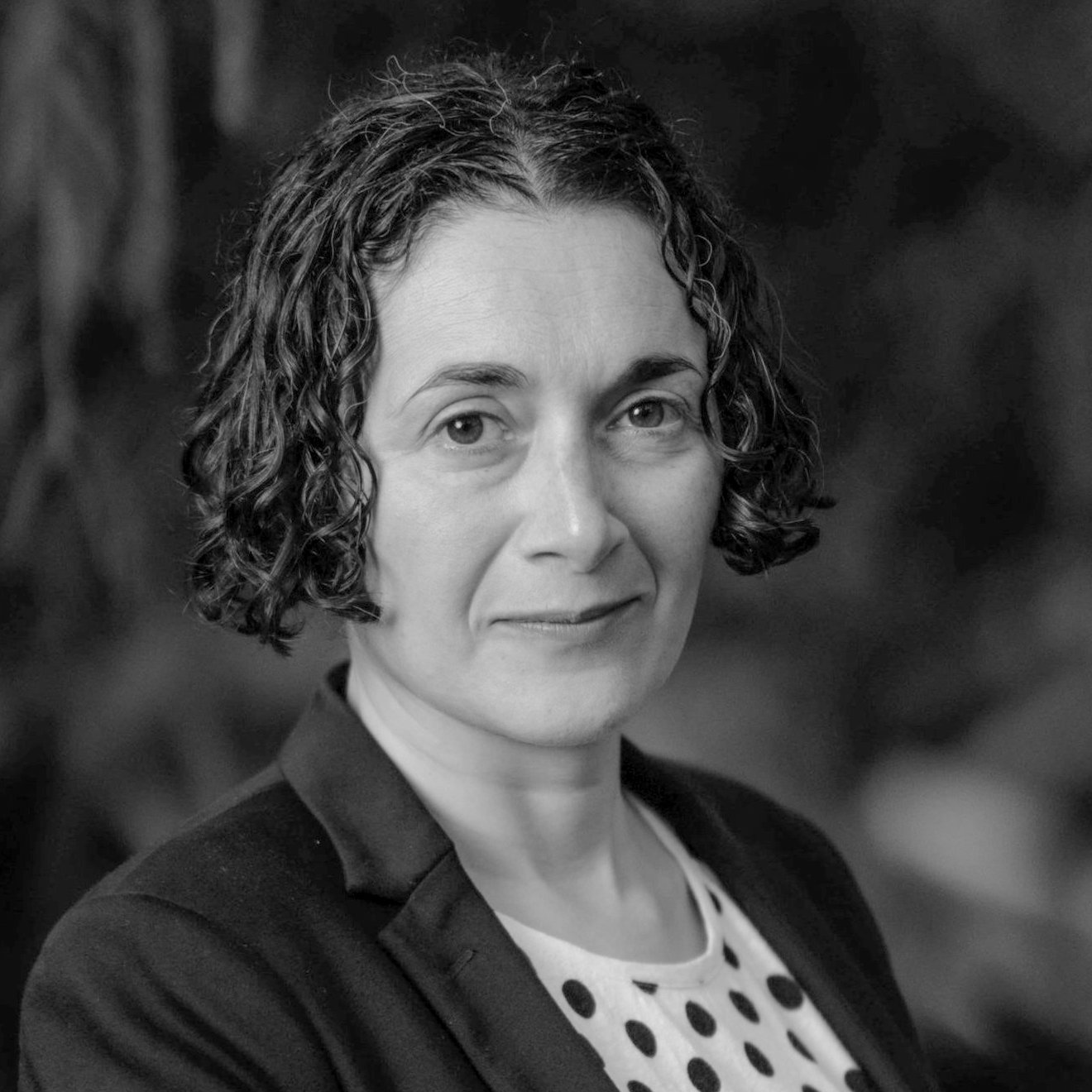 Joelle is an internationally recognised expert in Southern Hemisphere climate variability. She has authored over 100 scientific publications and was Australia's lead author on the United Nations' IPCC Report - Intergovernmental Panel on the Climate Change Sixth Assessment Report - a global, state-of-the art review of climate change science.

She is also an accomplished author who is able to translate complex scientific information into tangible examples and action. 
Her recent books are: 
CEO, The Wilderness Society
"King Gizzard and the Lizard Wizard's Environmental Music Prize-winning song calls for action amidst the normalised calamity. The joyousness of the groove belies the urgent message for climate and nature. 
We congratulate them on the award and we are deeply grateful for their decision to donate their $20,000 prize to the Wilderness Society to act now.
Congratulations to all of the artists who participated, music can surely change the world!

We're very excited to partner with the PRIZE for a second year and are actively looking for opportunities to amplify the songs and to empower the artists".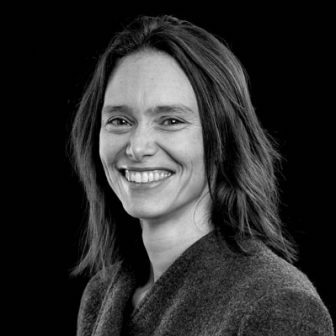 Head of the Olympic Refuge Foundation & Director, Ferris Family Foundation
The Olympic Refuge Foundation was created by The International Olympic Committee to support the protection, development and empowerment of children and youth in vulnerable situations through sport.
Working in cooperation with the United Nations, UN Refugee Agency (UNHCR), international organisations, non-governmental organisations and other foundations, the Olympic Refuge Foundation supports projects across the world to:
- create safe, basic and accessible sports facilities in areas where there are refugees, a displaced migrant population or internally displaced people, where all children and young people can play sport and take advantage of sport's multiple benefits; and
- develop sporting activities that can be successfully implemented within these safe environments.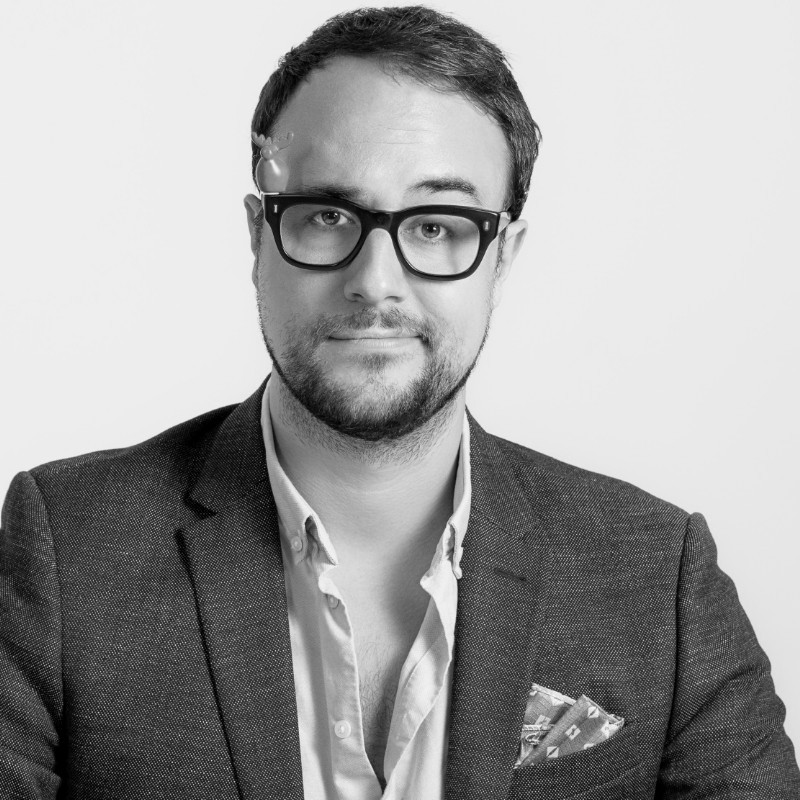 Founder & CEO, Paper Moose
Paper Moose is an independent creative agency where strategic ideas meet expert craft. 
They believe in the power of creativity to ignite meaningful conversation and bring about positive change in the world.
And that the best way a creative agency can help save the planet is to support innovators working to decarbonise our economy.
Paper Moose is a proud supporter of the prize through our Buy One Give One program where we donate creative resources to groundbreaking organisations to help tell their story, have a greater impact and raise public consciousness.
Nick has creatively driven hundreds of successful campaigns since 2009 and was a Finalist in the NSW Business Awards 'Young Entrepreneur of the Year' 2015, 2016, 2017.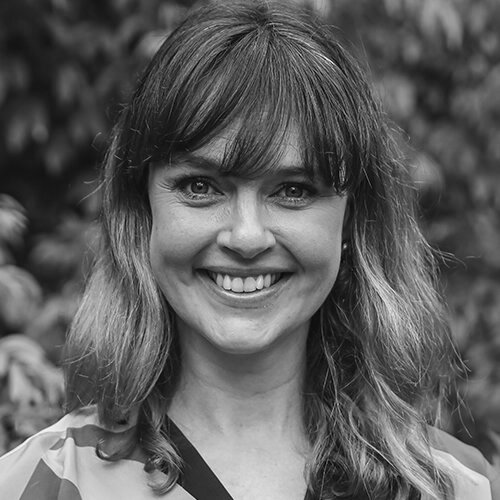 Clare Ainsworth Herschell
Co-Founder, Groundswell Giving
Clare is a connector and community builder who aims to educate, inspire and activate. With over 12 years experience in not-for-profit development and philanthropy, her work promotes the idea that 'giving' comes in many currencies, and helps people to harness their own unique power and purpose. She is now focussing her energies on the climate crisis. 

She is a member of the Australian Environmental Grantmakers Network and the global Climate Reality Leadership Corps. Clare was Next Generation Development Manager for the Art Gallery of NSW. She is a Director of the Art Gallery of NSW Foundation, and on the Advisory Council for the Sydney Women's Fund. She was a founding member of New Gen at Philanthropy Australia, and a delegate of the Nexus Global Youth Summit.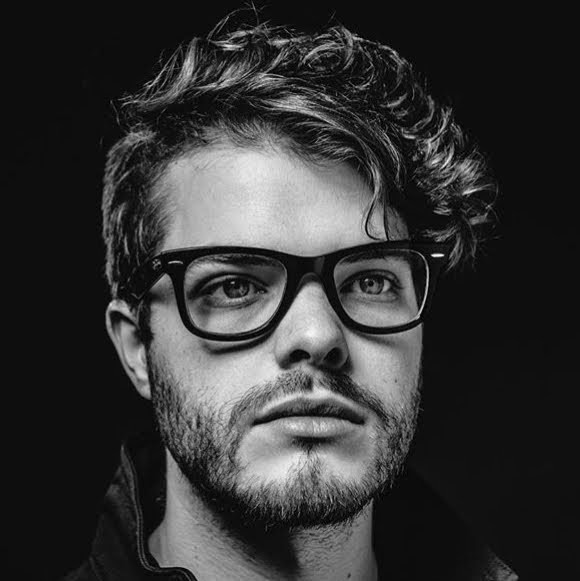 Producer, Global Climate Change Podcast - Outrage + Optimism
Growing up, Clay was very involved with his family's non-profit organizations travelling internationally building orphanages, food security programs, health clinics, and interfaith community centres that invested in vulnerable communities to help break the cycle of generational poverty. His passion for combatting the inequality crisis began here.


He graduated from the Recording Institute of Technology at Musicians Institute in California and after moving back to Michigan to build a studio and his career, spent 10 years in the industry as a freelance audio and video editor for tv, commercial, documentary, radio.

He spent summers and weekends travelling, playing guitar and bass for musical acts across the United States.


When podcasting became a more popular medium, Clay began producing out of a  free-to-the-community podcasting studio built to amplify the diverse voices of Detroit called The Foundation.


Since joining Outrage + Optimism, he's selected music from around the world to add to the end of each episode as a way of providing the audience with an opportunity to reflect on Christiana Figueres' world-changing discussions with notable figures like Dr Jane Goodall, Sadik Khan, Vanessa Nakate and President of Costa Rica, Carlos Alvarado.


Clay interviewed Edwina, alongside Christiana for the Outrage + Optimism's "ENVIRONMENTAL MUSIC PRIZE : EARTH DAY SPECIAL". 


He has since been sharing the news of the prize and its songs with their global audience and this greatly contributed to the fact that the 2022 PRIZE received votes from 58 countries!

He will help identify songs and artists when we launch an international prize.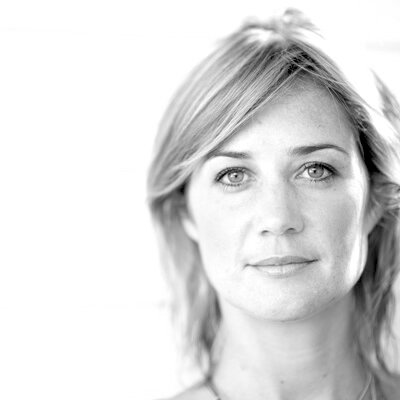 Co-Founder Beautiful News, 21 Icons, Ginko Agency
Harriet is the Co-Creator of Beautiful News, a content platform that publishes one positive story every day of the year. They are dedicated to unearthing inspiring, uplifting, and authentic voices that reflect the good in humanity, as well as the beauty of destinations and our natural world.  
It was launched in South Africa on 1 November 2016 and since inception, they've shared positive micro-documentary content at 4:14pm, in recognition of the moment that Nelson Mandela was released from prison. In honour of Nelson's legacy, they are reframing our world for the betterment of nature and humankind.
21 ICONS is a visual celebration of remarkable individuals who have shaped the world around them for the better and reshaped South Africa.
Inspired by Nelson Mandela, it tells the stories of people who have continued his legacy the project seeks to recognise those who have achieved success and widespread recognition, as well as people whose work has been conducted without prior acclaim.
By making these personal stories accessible, the goal is to show the way forward for a new generation of socially conscious and active citizens. Over the course of three seasons, 21 Icons demonstrates the extraordinary change that can be brought about through the power of collective effort, and reveals a fundamental truth: together we are better.

Now advising on Prize strategy and partnerships she's bringing her experience as an international changemaker to help plan global expansion in 2024 and future-proof.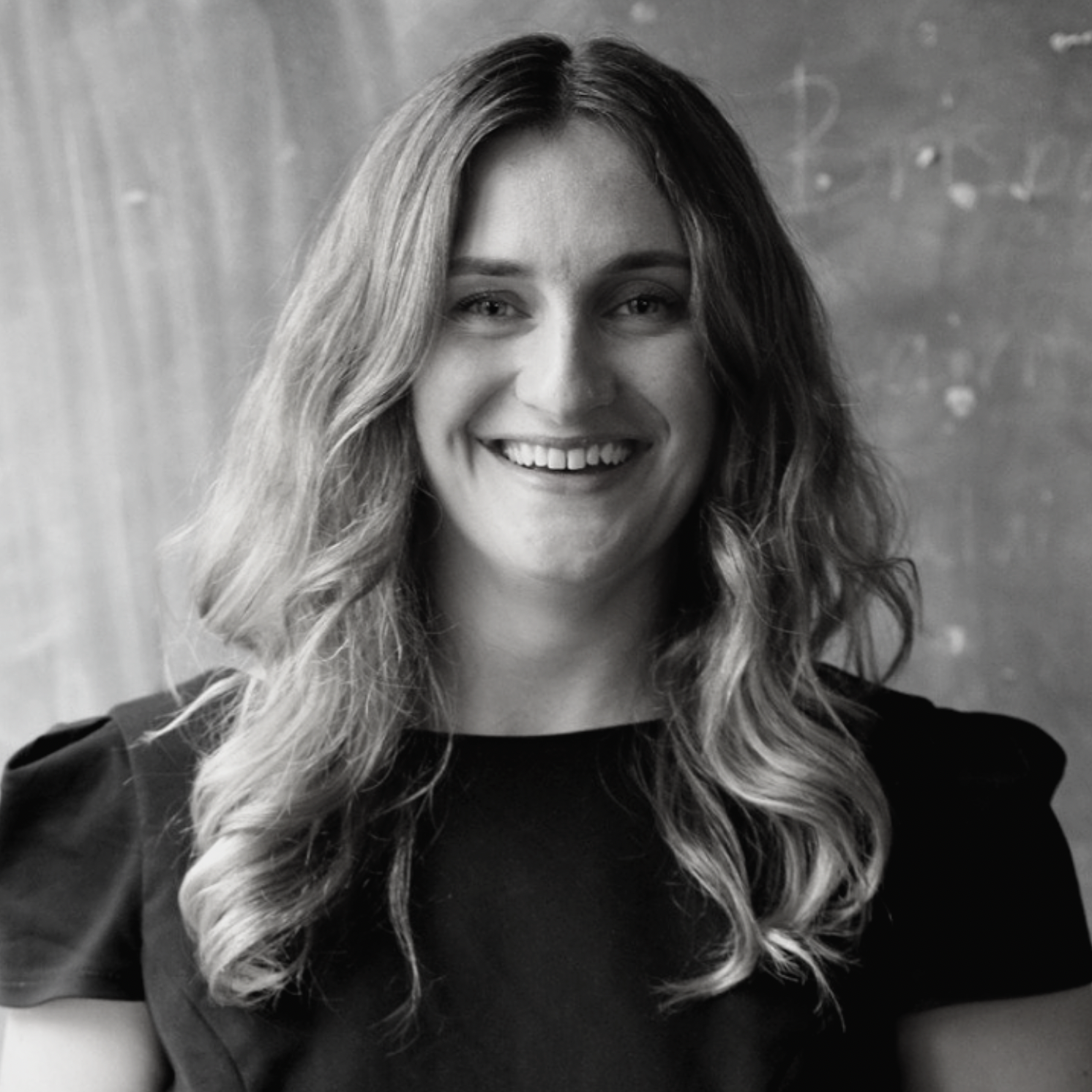 Founder & Director, The Bravery & Board Member, Comms Declare.
The Bravery produces creative, and high-impact strategies and campaigns with implementation multichannel integration capabilities.
This is delivered under Claire's leadership of 18 years experience in consumer, corporate, not-for-profit (NFP), and association sectors.
Her experience moves through multiple categories; FMCG, waste and recycling, healthcare and wellbeing, product stewardship, energy and carbon, circular economy, technology, mental health, organics, built environment, women's sector, retail, international aid, fashion, travel and adventure, food and beverage, night-time industries, and environmental conservation.
She is a communications, media, and social media expert within current affairs and issues-rich environments, with specialist issues/crisis management skills.
Claire has served on multiple boards, including girls and women's education empowerment NFP One Girl, and currently as a Board Member of Comms Declare.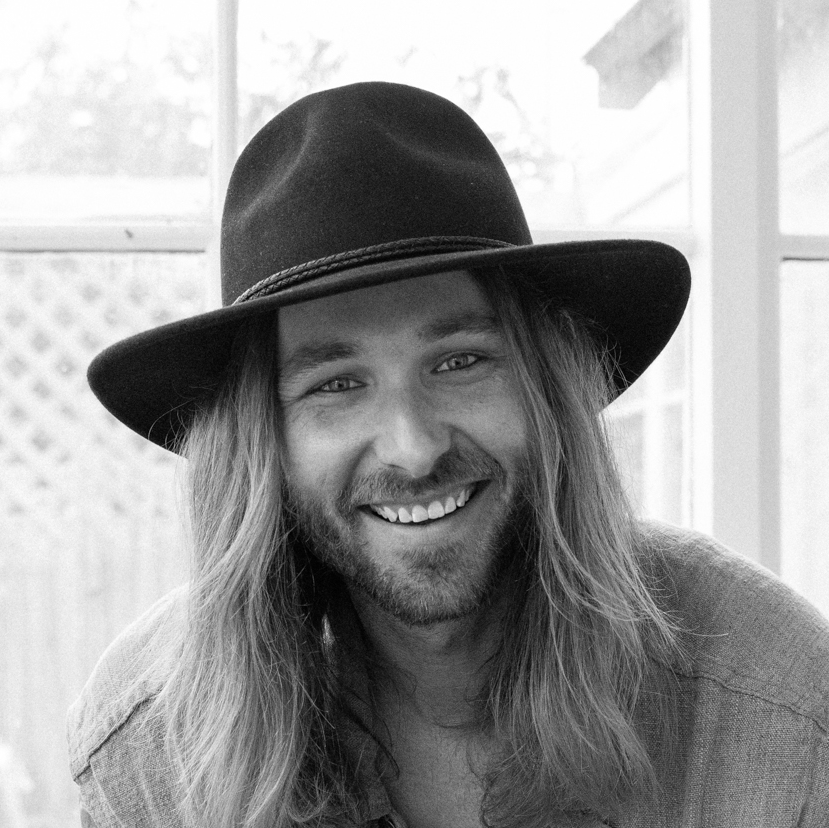 Advocacy Manager, Investor Group on Climate Change
Michael is a strategist and adviser who has worked with some of Australia's top climate advocates, purpose-driven entrepreneurs and political campaigners. As Advocacy Manager with Investor Group on Climate Change (IGCC), Michael is responsible for implementing IGCC's federal policy engagement program with parliamentarians, public servants and relevant stakeholders. 
Prior to IGCC, Michael was an adviser to crowdfunding initiative Climate 200, a consultant to the Investor Agenda, and Head of Engagement at Future Super, Australia's first fossil-free super fund. Michael holds a dual Bachelor of Law and Arts from the Australian National University and received the Thomson Reuters prize for Climate Law.
Michael is also an accomplished songwriter and multi-instrumentalist. He's achieved national radio play on triple j in four bands (The Trivs, Elisha Bones, TEEM and Reverend Bones). His song Guts was a semi-finalist in the 2014 International Songwriting Competition, and his song about the Black Summer bushfires, Sky Was Blue, was a finalist in the inaugural 2022 Environmental Music Prize. 
When Michael's not working or writing songs, he's curating Yeehaw cultural events, reading First Nations philosophy and studying movement as a Praksis practitioner.
Climate & Racial Justice Director, Australian Youth Climate Coalition
Grace Vegesana is the 23-year-old Climate & Racial Justice Director at the Australian Youth Climate Coalition based in Western Sydney on Dharug Country. She is passionate about building the power of young people in culturally, linguistically, and religiously diverse and climate-affected communities in Australia to forge generation-wide solutions to the climate crisis at a systemic level. Grace believes in a better, brighter, and more climate-resilient world for young people to inherit and thrive in, and works to bring those dreams into reality through supporting volunteer-led grassroots movements and the People of Colour Climate Network.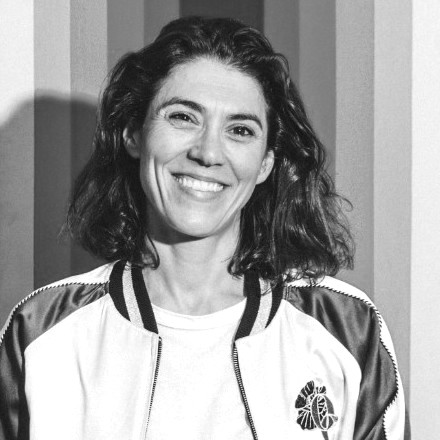 Co-Founder, Inside Out Agency
Chloe is one the most experienced cross-platform publicists in the UK, she has a wealth of experience working across the entertainment industry on a diverse range of ground-breaking artists, events and brands. After working as a publicist for Sony and Polydor Records, she co-founded Inside Out in 2021. It has grown into the UK's leading independent music publicity agency, with award-winning artist and event campaigns. Artists: Lady Gaga, Lorde, Lily Allen, Christine and Christine and the Queens, George Ezra, Neneh Cherry, Wolf Alice and Alt-J. Client Projects for: Fender, Playstation, Green Man Festival, the NME Awards, Latitude Festival, the AIM Awards and Somerset House, Robyn's Bjorn Borg clothing range; Lily Allen's #1 selling book. Now launching an agency in her native Sydney she is keen to use her skills to make caring cool and to inspire deeper engagement on important issues.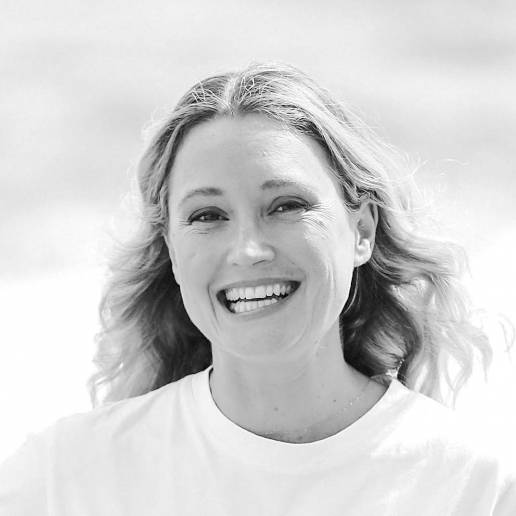 Co-Founder & Managing Director, Green + Simple
A former News Corp journalist with over 15 years of media and communications experience, she founded niche publishing platform Green + Simple to empower everyday Australians to believe in the power of small change. She is also Marie Claire Australia's sustainability expert. GREEN + SIMPLE is a media partner and will be doing: - Ambassador interviews - A feature of the 10 shortlisted music videos - An interview of winner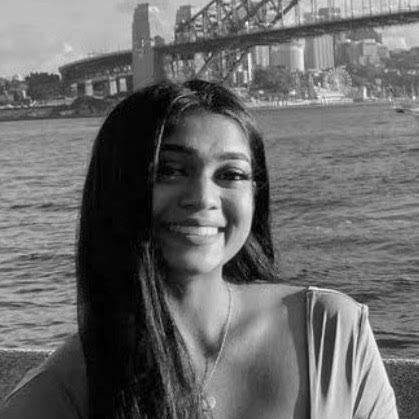 Human Rights and Youth Mental Health Advocate and Ambassador
Based in Sydney, Tiara is the first-ever Youth Director for ReachOut Australia.
Starting her career in 2018, Tiara has worked with organisations such as ABC Australia, Triple J, Greenpeace International, and SBS to advocate for the destigmatisation of mental health in her community.
She currently attends the University of Sydney, studying Politics and International Relations, and is passionate about helping young people find their voice.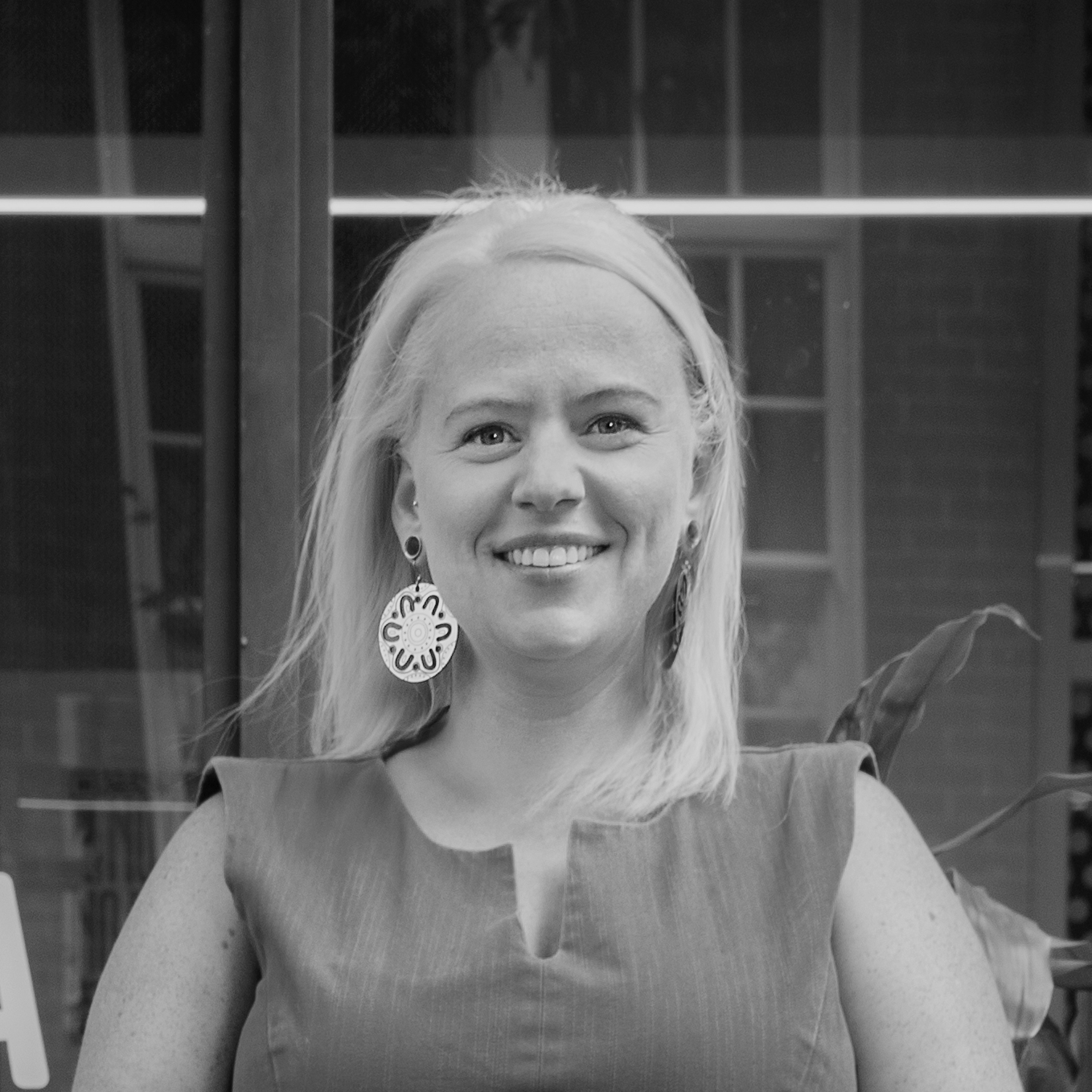 As the CEO of Music Victoria, Simone has a well-earned reputation for strategic sector development, and a commitment to equity and justice. Currently she is overseeing the roll out of live music gigs across flood impacted areas of Victoria, as well as supporting the community in Mallacoota to deliver a festival that responds to the Black Saturday Bushfires. Simone's deep connection to the environment is evident in her daily work. One of her lasting legacies will be the formation of a national alliance of arts industry councils to provide a national advocacy platform. She holds a Master of Arts and Cultural Management, a Bachelor of Fine Arts in technical production, is an alumni of the Australia Council's Emerging Leaders Development Program and an AIR Women in Music Mentor.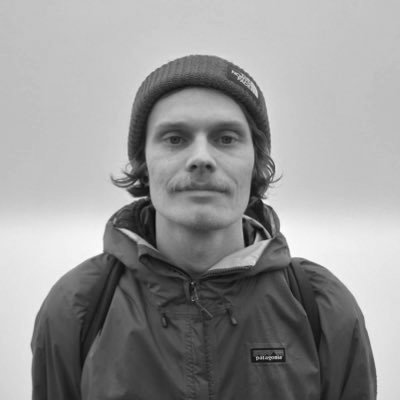 Campaigner, Market Forces
Brett is a climate campaigner and postgraduate public policy student with a background that spans research, community organising and financial services. Having worked and volunteered in the climate movement for several years, he joined the Market Forces team in early 2021 to work on super fund campaigning. Brett's focus is on driving divestment from climate-wrecking companies across the superannuation sector.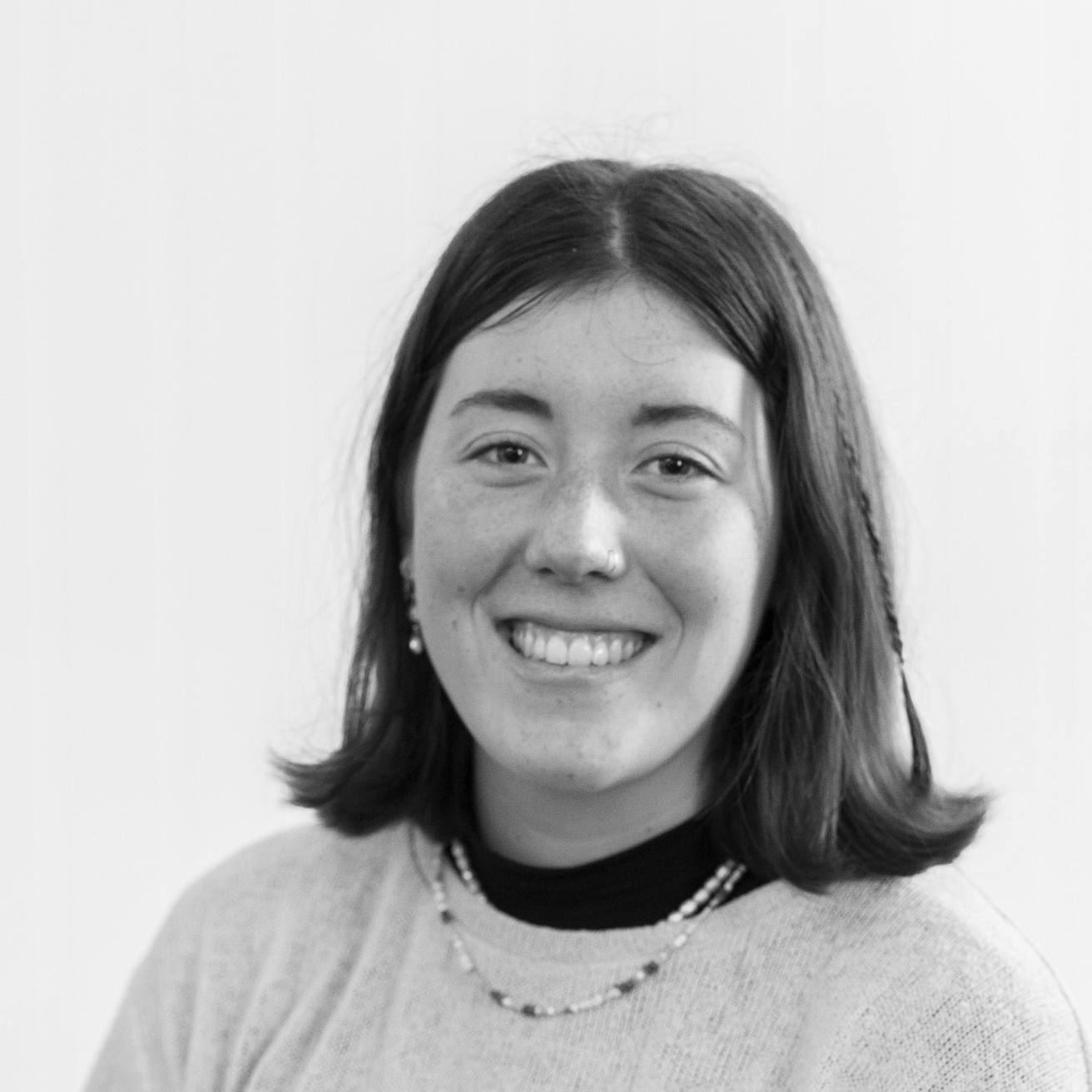 WA State Coordinator, Australian Youth Climate Coalition
Having volunteered with other climate organisations including Climate for Change and the Western Australian Forest Alliance, Jemima focuses on the importance of communicating the climate crisis correctly.


Friends know her as someone always talking and posting about the climate crisis in some form, and you can connect with her at @ourclimateconnection and @jemimawilliamsonwong.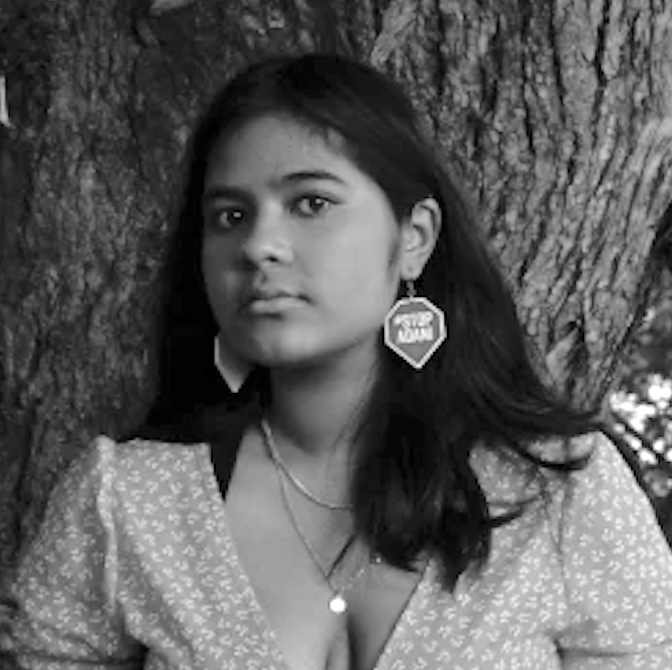 Youth Climate Activist & Campaigner
Natasha
 currently for the
Australian Youth Climate Coalition
as a grassroots mentor + organiser. 
She is a first-year student at UNSW and a Research Associate at Deakin University on the project
Striking Voices
.
Previously she was Lead Student Organiser of the School Strike 4 Climate movement in Sydney and nationally.
She takes her lived experiences of climate impacts growing up in Western Sydney as first generation Thai-Sri Lankan-Australian into her organising.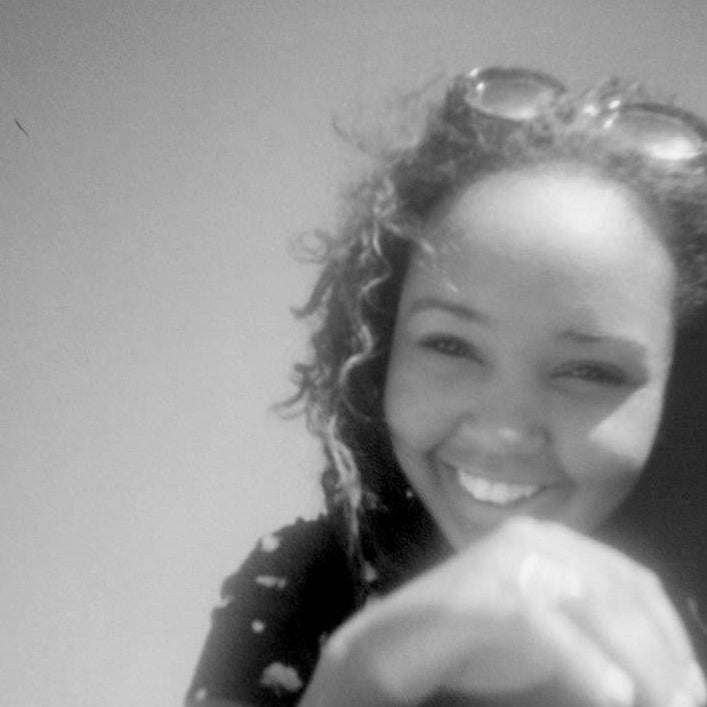 Australian Music Producer, triple j Unearthed
Sara helps to uncover and highlight the best new Australian talent through Unearthed so we're lucky to have her ears on this committee.

Previously she was at Writer Services at APRA AMCOS where she provided research and advice on the music industry, performance, copyright education and outreach to songwriters, labels and publishers, and ran workshops and events throughout the year to further music engagement within the Victorian music community.


You will most likely catch Sara at a gig on any given day of the week.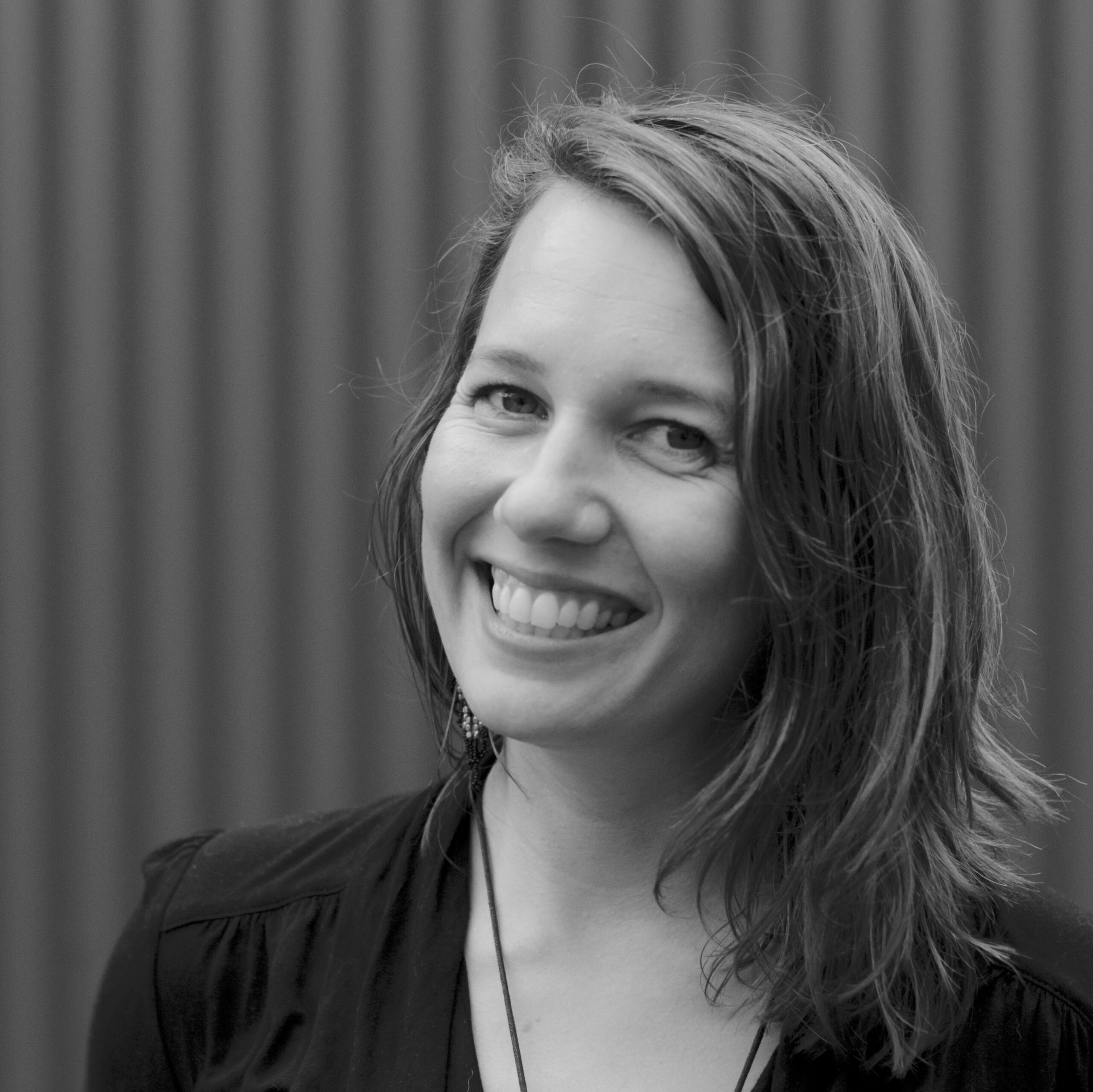 Director of Programming Key Events, QMUSIC
Mandi is a festival maker, program director and cultural advocate with two decades of
experience working in and with the Australian Music industry.
To her role at QMusic, Mandi
brings her passion for program leadership, strategy and supporting creatives to fulfil their
dreams through sharing their art and industry professional skills.
Mandi's passion for festival management saw her find a home at Woodford Folk Festival as the commercial activities manager before moving into the festival's creative programming and
development.

Mandi broadened her focus towards policy, strategy and program development in local, state government and industry roles, traversing economic and regional development in Tasmania and Queensland and most recently, program leadership for State Library of
Queensland.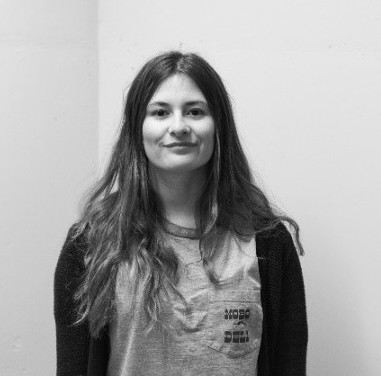 Board Director, CORENA - Citizens Own Renewable Energy Network Australia
Experienced communications and marketing practitioner with demonstrated experience in arts, climate and non-profits. Strategic worker with strong interpersonal and relationship management skills. Experience in media relations, non-profits, fundraising, arts industry, grant writing and event management. Successfully plan and execute end-to-end communications campaigns to deliver required results.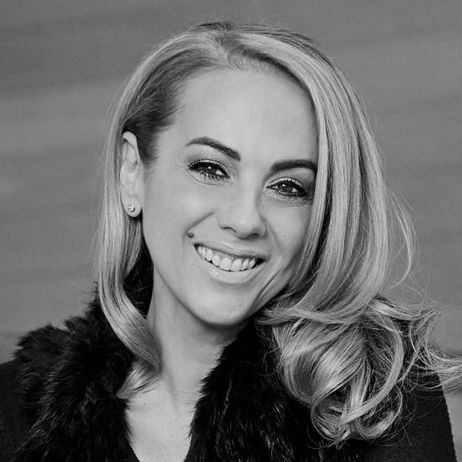 Managing Director, Milk and Honey Australasia
Milly recently joined the global management team at Milk and Honey as the Managing Director Australasia as well being appointed their global Director Social and Cultural Responsibility.

Milly recently ended her 27 year tenure as the Director Member Relations & Partnerships at APRA AMCOS based in Sydney.

Her role included Creative Producer of the APRA Music Awards

Milly managed the APRA AMCOS Ambassador Program and SongHubs, an APRA AMCOS initiative.

SongHubs partners emerging and established APRA AMCOS songwriters with renowned international songwriters and producers, creating new works for local and international markets. The potential for Australian songwriters is considerable, with SongHubs planned in both domestic and key international locations and territories around the world.

Milly Petriella has been supporting songwriters at all stages of their careers during her years at APRA AMCOS. In addition to her role as creative producer of APRA's Music Awards, and championing the SongHubs program, Milly also administered the APRA AMCOS Ambassador program, the Professional Development Awards, the Women In Music Mentorship program, the Vanda and Young Global Songwriting Competition and traveled regularly to our offices in LA, London and Nashville.

Milly continues to serve on a number of key music industry committees including the Country Music Advisory Group Australia and the board of Nordoff-Robbins Music Therapy Australia (NORO)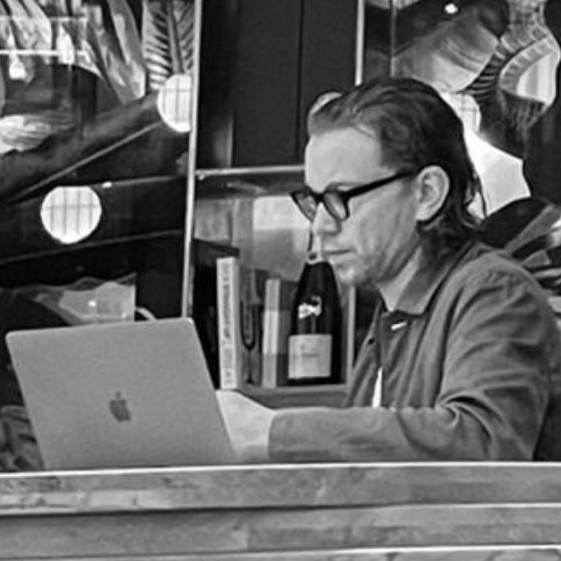 Apple Music Lead, Apple Australia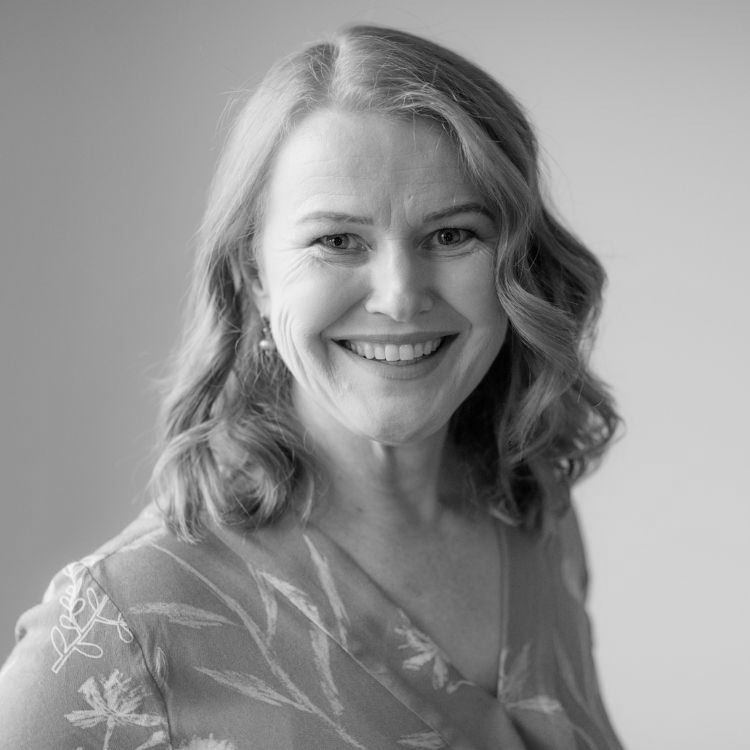 Claire is the Energy Transformation Program Co-Director at the Sunrise Project and was previously a Director at Solar Citizens. 
Her new book 'Together We Can' tells stories of people all around Australia who are making a difference.

It's an invitation and a challenge to take action that reconnects our communities and transforms our country. It is hopeful and empowering, since it gets us thinking about where to start on a journey that can seem overwhelming. 

Half her book royalties go to the Prize's Impact Partner, Groundswell Giving - Australia's largest climate giving circle.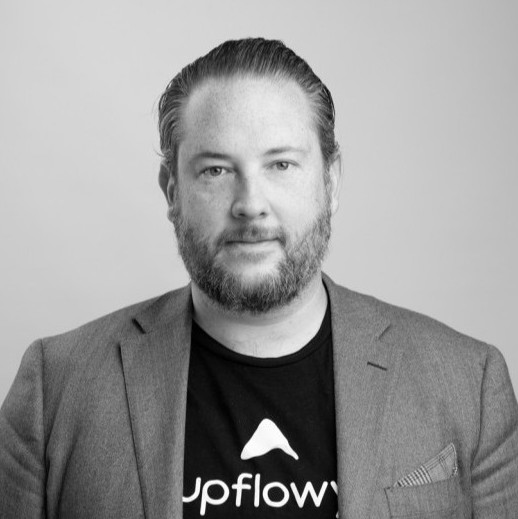 VC, Black Nova Venture Capital & Serial Entrepreneur
Over the past decade Matt has experienced every stage of the startup entrepreneur lifecycle from inception and launch, to funding and exit. Matt is on a mission to build greater technology literacy and drive change in the way in which Australia exports.
Matt dreams of a day when tech export revenue exceeds that of minerals.
He also holds a passion for ensuring that minorities don't get left behind through his investment in Goanna Solutions, an indigenous-owned technology company with a social mission of providing technical literacy to indigenous Australians and minorities.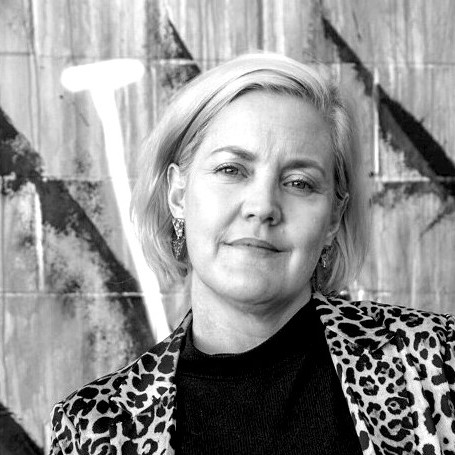 Executive Director, Nightlife Music
Leanne is a Co-Owner and Executive Director of the innovative music-technology company Nightlife Music, a trustee of the Queensland Performing Arts Trust (QPAC) and Chair of the Electronic Music Conference Advisory Board. Previously, Leanne held the role of Executive Director of the Association of Artist Managers (AAM) after decades working in artist management. She has programmed music for the Commonwealth Games Festival 2018 and in 2019 curated the history of Brisbane music 1989-2019 for the Museum of Brisbane's 'High Rotation' exhibition. Leanne is a life-member of Q Music, was awarded the 2019 National Live Music Award for "Excellence in Support of the Live Music Industry" and is a long-term local advocate for contemporary music, artist managers and gender equity in the Australian music industry. She was voted the 14th most influential person in the music industry in 2019. Importantly, Nightlife is an environmental leader in the music space. It has a strong sustainability framework, runs its whole operation and platform on solar and is upgrading its building to a 6 Star Green Rating.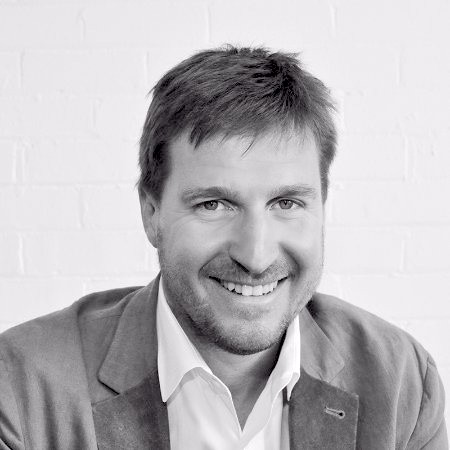 Head of Voice Capital at Main Sequence Ventures
A career in sports and entertainment as an agent and consultant, combined with a deep passion to find solutions to some of the world's biggest challenges, led Jason to Main Sequence Ventures and to found the Voice Capital initiative.
For over 25 years, he has created commercial outcomes for clients across the globe through partnerships and endorsements, licensing and experiences. 
As GM of Entertainment at global sports marketing agency Octagon he established Octagon's position in music and entertainment that still thrives today.
He then founded The Sound Campaign, a disruptive agency with a passion for music and entertainment that grew to become one of the world's leading independent agencies in culture and worked with a client list that included Google, Live Nation, Liverpool FC, Vodafone, Coca-Cola, Jack Daniel's, The Walt Disney Company and Mastercard. They joined forces with Endeavor in 2017 to create IMG Live and Endeavor Global Marketing, where he led the team as SVP & MD until May 2020.
As the Head of Voice Capital, his mission now is to connect the worlds of music, sport, film and entertainment with solutions that will help solve some of our planet's biggest challenges and harness those voices to drive success.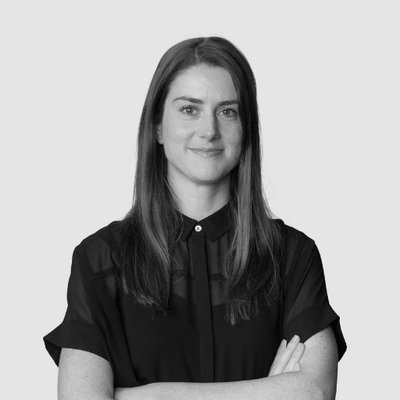 Founder PURPOSE Conference and Wildwon
Sally is a leader, thinker and doer in the world of purpose-driven business.

She works as an independent business consultant specialising in businesses driven by sustainability, social impact and purpose.

Her skills are in business development, events, experience strategy, communications, digital marketing, community building and engagement.
She founded Wildwon, an experience design agency which was one of Australia's first B Corps, led the Sydney team at Today Strategic Design and founded the Purpose conference and community.

She is commitment to supporting and growing the purpose-driven business ecosystem, and designing and delivering exceptional experiences and as a business owner and founder, she enjoys working with leaders and founders to navigate day-to-day challenges, craft strategy and to build businesses that change the world.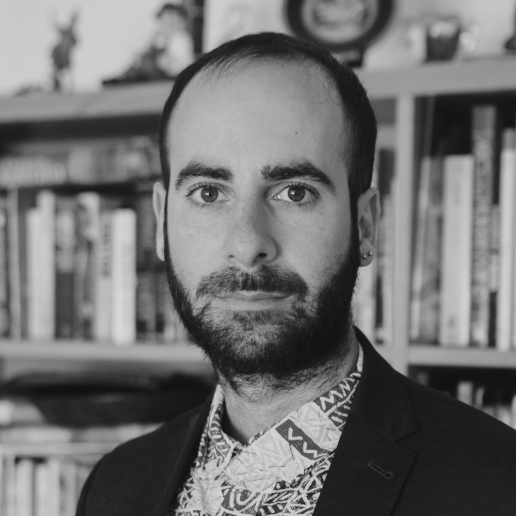 Founder, Human Sound Project
Simon believes that music has the power change the world. He is a designer, musician and songwriter who is passionate about designing and facilitating engaging workshops, creating platforms and writing music that empowers people to innovate for people and planet. He founded The Human Sound Project designing and facilitating workshops that harness the universal language of music to build collaboration, communication and creativity. Highlights included building bridges between Israeli and Palestinian leaders and empowering teamwork in Fortune 500 teams. It featured on Channel 10, TEDxSydney and VIVID ideas. Through A Sound Life he trained and co-ordinated hundreds of community musicians to deliver thousands of free music as therapy sessions impacting children and adults in hospitals, the aged, people living with a disability and with mental health conditions.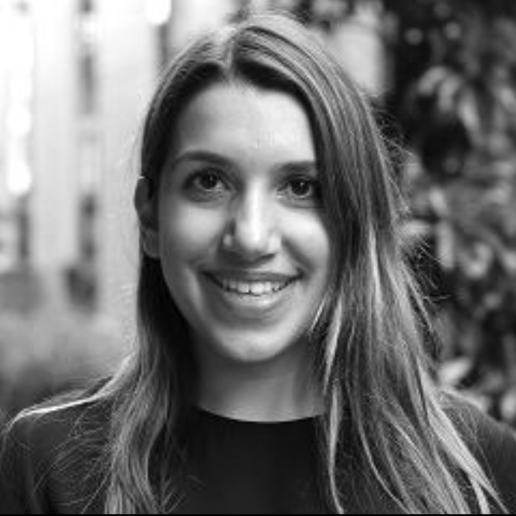 International Relations Expert
Jane is a global changemaker, bringing fresh perspectives to help others think and act differently so we can all make lasting change. She spent the last two years at Boston Consulting Group in London working for the Centre for Public Impact with a global remit consulting across Sustainability, Innovation and Intergovernmental initiatives. She worked in partnership to design the 5-stage prize process to select winners for 'The Earthshot Prize', spearheaded by Prince William. This global environmental Prize will award 50 million pounds, over the next decade, to discover and scale the solutions to the biggest challenges facing our planet. Prior, she worked for the UN World Food Programme in Rome (Laureate of the Nobel Peace Prize 2020) and consulted for PwC in Sydney. At UNSW, she was President of the Student Council and advocated for 60,000 students.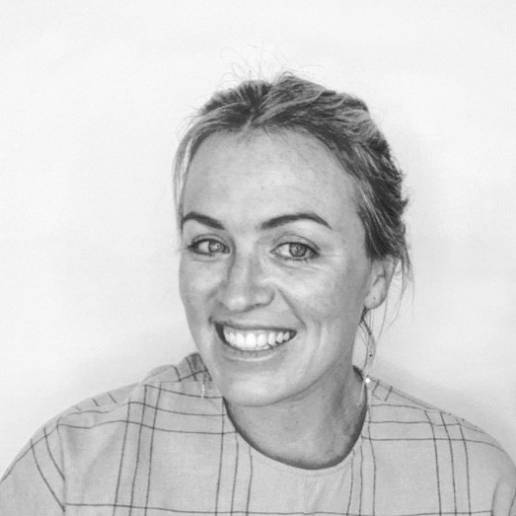 Health & Sustainability Advocate
Zoe is dedicated to enabling others make lifestyle choices that are better for them and the planet. She is the Co-Founder of Wondering Sol, a conscious range of sustainable products to help you adventure lightly. Their hero product is The Wanderer - a sustainable shopping trolley created to make plastic-free shopping possible. She is also an experienced Nutritionist and Wellbeing Consultant who share healthy living advice through Find Your Glow Nutrition. Prior, she Co-Founded a boutique registry called The Wedding Nest and managed Communications, Public Relations and Events for L'Occitane and Christian Dior Perfumes.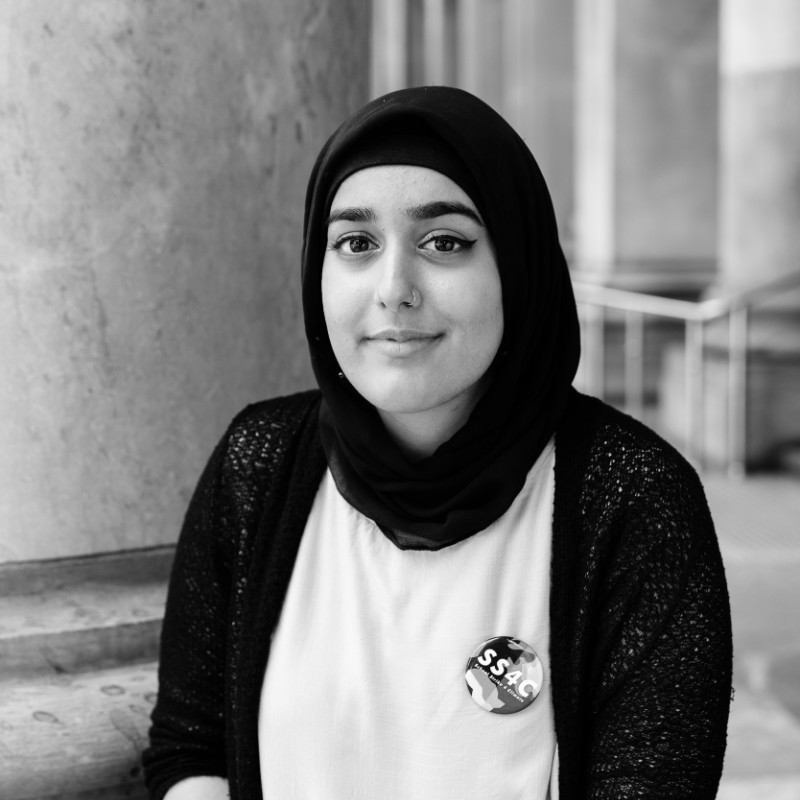 Climate Activist, Fridays For Future & School Strike 4 Climate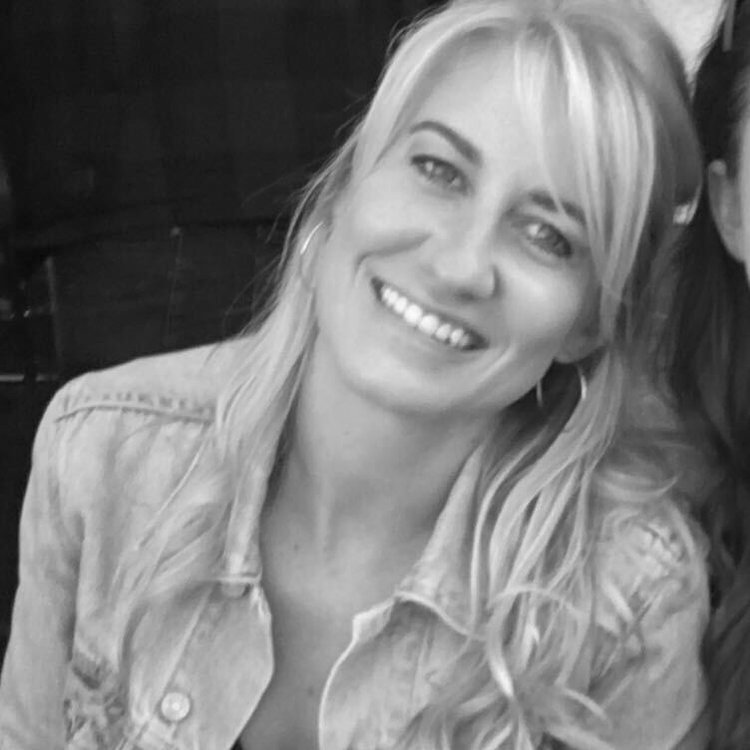 Chair, NEXUS Australia Summit
Lucy is the Chair of NEXUS Australia and a member of the NEXUS Global Mental Health Council, having been involved with NEXUS since 2015. Lucy has been a delegate and speaker at several NEXUS Global Summits, including as an official delegate to the United Nations Population Fund brains trust on Youth Creating a Resilient World. Passionate about philanthropy and social entrepreneurship, Lucy has used her time and skills to passionately drive social change. After working in professional services for 13 years both within Australia and the UK, in 2019 Lucy moved into not-for-profit and sits on the executive leadership team at youth mental health organisation, batyr. Lucy has been an active member of Philanthropy Australia's Next Generation of Giving Program since 2014, and is also involved in her families philanthropic giving.
DIRECTORS OF ENVIRONMENTAL MUSIC LIMITED
// THE NOT-FOR-PROFIT RUNNING THE PRIZE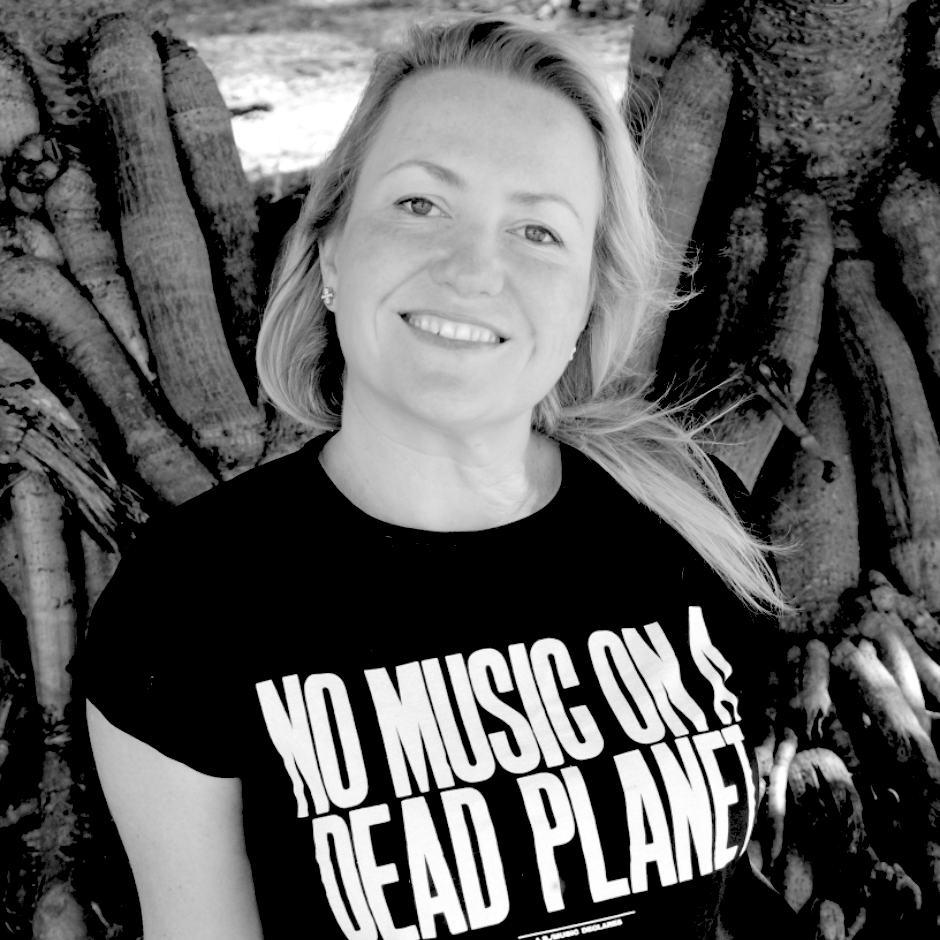 Founder, Environmental Music Prize
In this time of exponential change, Edwina is interested in identifying catalysts that will rapidly shift the attitudes and behaviour that affect the world's biggest issues. She co-founded of Le Rosé Bleu, a French social-impact wine that raises awareness of ocean plastics and funds education and prevention initiatives in partnership with Plastic Oceans Foundation. She is on the Australian Committee of NEXUS and a member of Groundswell Giving. For the last three years headed Strategic Relationships at Documentary Australia Foundation, a not-for-profit that enables important social and environmental stories to access philanthropic funding and build strategic impact campaigns that empower audiences to take action.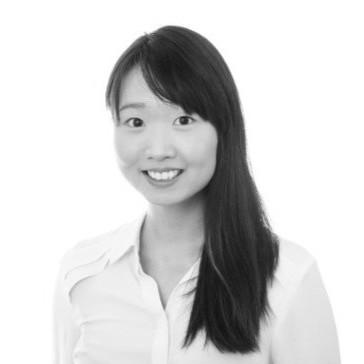 Christina is an honouree of the Forbes 30 under 30 Asia list (social entrepreneur), a winner in Marie Claire's Glass Ceiling Awards (celebrating trailblazing women who are inspiring social change) and is an avid problem solver in the social impact space. She is committed to building solutions that remove systemic barriers, and in providing equitable access to education and opportunities for young people. Over 10 years working in Education (startup, government), her impact projects have secured substantial investment and received recognition in Westpac's Top 200 Businesses of Tomorrow. Now, with climate change being one of the most pressing concerns facing us and our planet, she is committed to mobilising young people far and wide to tap into their skills with the aim of inspiring climate action. Christina currently spends her days investing in youth-led projects, co-chairing the Social Enterprise Council of NSW and ACT and driving grassroots opportunities through schools.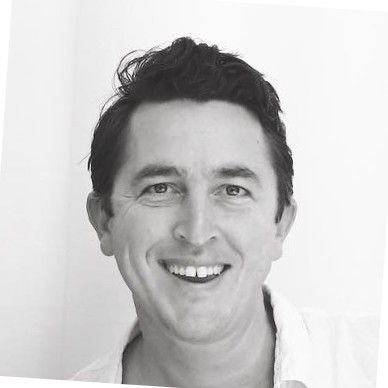 Aligning Investment With Values
Over a decade ago, Matt watched a talk by Simon Sinek explaining his Golden Circle model and how people and organisations can find their WHY. From then, it shaped his thinking and career decisions. Matt is the Co-Founder and Director of Impact 20/80, an investment and funds management business that pursues innovative co-created solutions that contribute to the growth of the Impact Investment sector. He is also the Director of Bright Energy, a fund that targets investments across renewable energy systems, and True Oak, who provide licensing services to financial service businesses with a shared vision of transitioning capital towards authentic social and environmental impact. Prior he held senior leadership positions at Bendigo & Adelaide Bank and Macquarie.
CONTRIBUTE YOUR SKILLS TO ACCELERATE OUR MISSION AND IMPACT
Explore volunteer opportunities.
Express interest in using your skills to support our small not-for-profit.
Tell us how you can help with high level strategy and rollout.